Articles
The Coronavirus lockdown has given the responsibility of education back to many parents. This can cause parents to feel anxious and uncertain, but there are lots of educational resources on the internet to support them in their educational task. The curriculum option on the sahomeschoolers menu has lots of paid, second hand and free resources to explore together with their child. Although some of these resources are subject specific and CAPS aligned there are many other resources which supports different educational approaches than those followed in school. This lockdown gives parents the opportunity to explore alternative education. In considering alternative education parents can follow these guidelines:
Home Education is totally different from School Education. It is not a one size fits all system, but allows for education to be customised to the needs of every individual child. Parents can choose from a diversity of education approaches such as classical education, unit studies, Charlotte Mason, Montesorri, unschooling etc. These approaches are totally different from the traditional approach where education is divided into subjects, grades and 30 minute periods.


Home education should not be seen as a school at home. The home is not an extension of the school, but the school should rather be an extension of the home. Teachers are supposed to act "in parentis loco", in the place of the parents. Homeschooling parents are not unpaid employees of the education department, but primary responsible caregivers. Families that try to emulate the school at home often experience failure.


Families need to time to investigate the diversity of options available. This period of school closure creates an opportunity for families to investigate whether home education will work for them.

If you are totally new to homeschooling, read the

Beginners Guide

on our website. Visit www.sahomeschoolers.org , register on the website and then select "Get Started" on the main menu for links to beginners guides in English and Afrikaans.
The Beginners Guide can be accessed for free, but you must register with the website (Click on "Register"). Registered members will receive notifications when new blog articles are published and new facilities are released. Your email address will be kept private and will not be distributed to 3rd parties.
A series of

videos

that answers frequently asked questions on home education can be viewed on the SA Homeschoolers Youtube channel.
If you are looking for

support groups

of homeschooling parents, please visit www.sahomeschoolers.org and select the "Support" option in the top menu, and then click on the "Support Groups" option. There you will find links to pages with information on support groups in various regions.
Home education can be provided by the parents, or parents can make use of Tutors. For information on tutors, visit www.sahomeschoolers.org , select "Support" on the main menu and then click on "Tutors" to get a list of advertisements by organisations and individuals that offer tutoring services.



During this time, parents should utilize a multitude of free educational resources available on the internet, so that children are not bored, but will continue to learn, with the freedom to explore their own interests. Visit https://bit.ly/2V5ATOI  for a list of free resources.


If your investigation shows that home education can work for your family, you can merely continue with what your started. If it is not for you, you will still have learned a lot about education, and be able to provide better guidance to your child's school education, after the crisis has passed.


Parents that plan to return their children to school after lockdown can consider registering for lockdown education. The Pestalozzi Trust has introduced a new membership category for parents that opt for "Lockdown Education", and plan to return their children to school next year. The Trust will advise such members on registration for lockdown education and assist in conflicts that could arise around re-admission to school next year. The price of this membership is a reduced fee of R600 until the end of January 2021. This membership can be converted to normal membership if parents decide to continue with home education.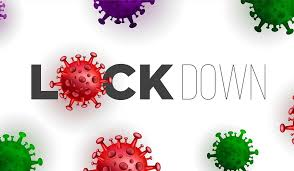 Legal & Research
Research on home education consistently proves that home learners
+ View
Home schooling was recognized in 1996 in the SA Schools Act.
+ View
History of home education in South Africa (Wikipedia article)
+ View
Centres
Homeschool, micro-school, learning centre, unregistered private
+ View
Important considerations when starting a learning centre
+ View
There are various ways to find learning centres. Since there is
+ View