Annual Homeschooling curriculum costs
Home education is generally less expensive than school education, because home education does not require school buildings and teachers. However, in families where both parents work outside the home, the choice for home education often requires that one of the parents has to stop working, in order to be involved in the education of the children. Due to the loss of this income, many parents view home education as an expensive form of education.
However, if all the costs of schooling (e.g. school fess, clothes, transport), as well as the costs associated with working (transport, after school care), are taken into account, home education is not as expensive as is generally perceived.
Click here to view a spreadsheet that is an attempt to provide a tool to calculate to nett cost of home education. It performs the calculation (using typical values that can be adapted) : Nett cost of home education = Homeschooling costs + Loss of income - Schooling costs
There are many ways in which homeschooling parents can reduce the costs of home education:
Use the same curriculum for multiple children
Use 2nd hand homeschool material
Join local homeschool support groups to arrange field trips
Make use of the public library
Since home education requires less time than a school, parents can use this this additional time to work part time or work from home. Takling all these things into account, there is little reason to believe the home education is not affordable for all families.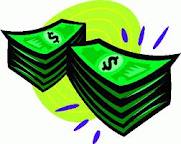 Legal & Research
Home Education is legal in South Africa and internationally.
+ View
Research consistently proves that homelearners perform better.
+ View
History of home education in South Africa   Home schooling (which
+ View
Centres
Important considerations when starting a learning centre
+ View
Regulatory environment & support for learning centres
+ View
Since there is no central registry of learning centres, they are
+ View
Q & A
There are a number of ways that homelearners can get a matric. The most popular form of matric is the academic matric. W...
There is no curriculum that is the best curriculum for all families. Parents must have a look at as many as possible cur...
The sahomeschoolers.org website has a list of selected free resources that are available, as well as a service where hom...