Homeschool Expo's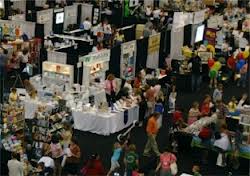 SAHomeschoolers in co-operation with Kragdag organises home education expo's in all metropolitan centres. Due to the pandemic, the Cape Town and Durban expo's have been postponed, but a new online expo is introduced for the first time in South Africa. The benefits of an online expo are the following:
It is nationwide! You will reach more people than a localized expo because it is online.
Unlimited visitors at your booth as you are not limited to a table size booth like at a localized expo.
Save time and money. No travel and accommodation fees. No packing and unpacking of material.
More attendees because the event is free!
Live chat, message boxes, and opportunities for attendees to interact with exhibitors during the event in real-time.
Interactive videos.
Live workshops during the expo.
Unique and relevant speaker sessions.
Targeted ads online and on social media.
Follow up contact information from the trafficking report to your booth.
The details of all the expo's in 2020 are provided below:
| | | | |
| --- | --- | --- | --- |
| Date | Expo | Place | Reservations |
| 13 - 17 Oct | Online Home Education Expo | Online | Click Here |
| 3 - 5 Dec | Kragdag Opvoedkundige Ekspo | Diamantvallei, Pretoria | Click Here |
| 20 Feb 2021 | Cape Town Home Education Expo | Stellenberg, Bellville | Click Here |
| 6 Mar 2021 | Gauteng Alternative Education Expo | Heartfelt Arena, Tshwane | Click Here |
For more information phone 087 231 1644 or send email to This email address is being protected from spambots. You need JavaScript enabled to view it.
Legal & Research
Research on home education consistently proves that home learners
+ View
Home schooling was recognized in 1996 in the SA Schools Act.
+ View
History of home education in South Africa (Wikipedia article)
+ View
Centres
Homeschool, micro-school, learning centre, unregistered private
+ View
Important considerations when starting a learning centre
+ View
There are various ways to find learning centres. Since there is
+ View