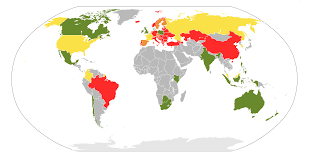 History of home education in South Africa ... 
Home schooling (which is often referred to as home education) was illegal in the previous political dispensation, but since it was recognized in 1996 under the SA School Legislation, it has since grown exponentially. Click here to read the article on the history of home education in South Africa on WikiPedia.
Tuisonderwys (wat dikwels ook tuisonderrig genoem word) was onwettig in die vorige politieke bedeling, maar is sedert 1996 deur die SA Skolewet erken. Sedertdien het tuisonderwys eksponensieel gegroei. Kliek hier om die artikel te lees oor die geskiedenis van tuisonderwys in Suid-Afrika op WikiPedia.
Legal & Research
The information provided by the media and government officials on the
+ View
Research consistently proves that homelearners perform better.
+ View
History of home education in South Africa   Home schooling (which
+ View
Centres
Since there is no central registry of learning centres, they are
+ View
Support for learning centres SAHomeschoolers.org receives regular
+ View
Important considerations when starting a learning centre
+ View