Homeschool support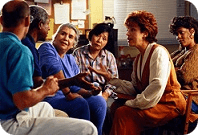 Forums where parents and learners discuss issues with each other and share information of common interest, through mailing lists, Facebookpages, You-tube channels, associations, etc. 
Support groups where homeschoolers come together for socialization and go on field trips together. This page provides the details of homeschool support groups in different areas in South Africa. Homeschooling parents that would like to meet other homeschooling parents in their area, can contact the contact persons for these groups.
Legal & Research
Research on home education consistently proves that home learners
+ View
Home schooling was recognized in 1996 in the SA Schools Act.
+ View
History of home education in South Africa (Wikipedia article)
+ View
Centres
Homeschool, micro-school, learning centre, unregistered private
+ View
Important considerations when starting a learning centre
+ View
There are various ways to find learning centres. Since there is
+ View