Homeschooling in the Media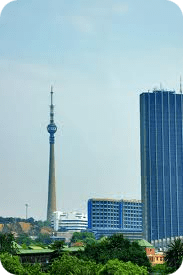 Articles, radio programs, TV programs etc. where home education is featured. South African media is generally very positive about home education.
It is very important that the media is positive about home education, because research has shown the judicial system interprets the law in terms of public opinion. A researcher of the harsh sentences given to homeschoolers in Germany has concluded : "So long as the vast majority of Germans find homeschooling an aberrant and socially dangerous activity, judges will read the law that way.  But when public opinion changes, the law will too, even if the words of the law stay the same."
Legal & Research
Home Education is legal in South Africa and internationally.
+ View
Research consistently proves that homelearners perform better.
+ View
History of home education in South Africa   Home schooling (which
+ View
Centres
Important considerations when starting a learning centre
+ View
Regulatory environment & support for learning centres
+ View
Since there is no central registry of learning centres, they are
+ View
Q & A
There are a number of ways that homelearners can get a matric. The most popular form of matric is the academic matric. W...
There is no curriculum that is the best curriculum for all families. Parents must have a look at as many as possible cur...
The sahomeschoolers.org website has a list of selected free resources that are available, as well as a service where hom...