Lockdown Resources
During this lockdown, parents should utilize a multitude of free educational resources available on the internet, so that children are not bored, but will continue to learn, with the freedom to explore their own interests. Below is a list of such reources.
A. Free Resources list of SAHomeschoolers
B. Online resources:
BrainPop
Curiosity Stream
Tynker
Outschool
Udemy
iReady
Beast Academy (Math)
Khan Academy
Creative Bug
Discovery Education
C. YouTube Channels:
Crash Course Kids
Science Channel
SciShow Kids
National Geographic Kids
Free School
Geography Focus
TheBrainScoop
SciShow
Kids Learning Tube
Geeek Gurl Diaries
Mike Likes Science
Science Max
SoulPancake
Lots of board games, library books (and Kindle), tinkering/upcycling with household junk, etc.
D. Some resources to help with kids at home:
E. More awesome free learning websites that we like to use:
https://www.starfall.com/h/
https://www.abcya.com/
https://www.funbrain.com/
https://www.splashlearn.com/
https://www.storylineonline.net/
https://pbskids.org/
https://www.highlightskids.com/
https://kids.nationalgeographic.com/
https://www.coolmath4kids.com/
http://www.mathgametime.com/
https://www.uniteforliteracy.com/
http://www.literactive.com/Home/index.asp
http://www.sciencekids.co.nz/
https://www.switchzoo.com/
https://www.seussville.com/
https://www.turtlediary.com/
https://www.e-learningforkids.org/
F. The above sites are provided free until the end of May for people isolated at home due to Coronavirus.
G. Free South African resources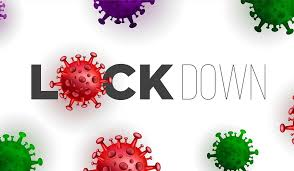 Legal & Research
Research on home education consistently proves that home learners
+ View
Home schooling was recognized in 1996 in the SA Schools Act.
+ View
History of home education in South Africa (Wikipedia article)
+ View
Centres
Homeschool, micro-school, learning centre, unregistered private
+ View
Important considerations when starting a learning centre
+ View
There are various ways to find learning centres. Since there is
+ View