Articles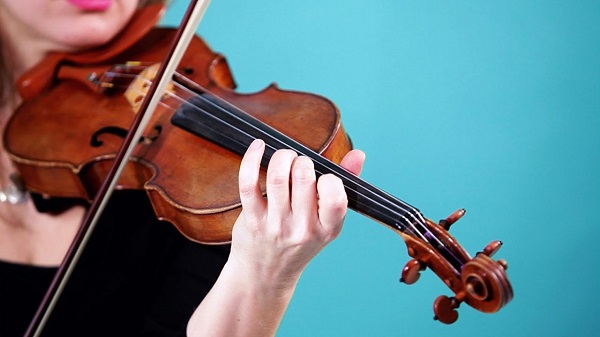 A year ago, if anyone asked me if it was possible to teach pupils how to play the violin online, I would have laughed them off. However, COVID-19 changed my perspective completely.
Of course, teaching someone from scratch is challenging because I can't physically show them the correct way to hold the instrument but I found that all of my other pupils have been improving at better than normal rates. And here's why:
We have more time to spend on instrumental learning during a 30 minute online lesson than during a normal 30 minute lesson. You see, under normal circumstances students would spend at least 5 minutes of the lesson unpacking and packing up. Now, they get to unpack beforehand and pack up after the lesson ended, without stealing another pupil's time.
Students are less distracted during their lessons. They are in the comfort of their own homes, so they aren't constantly looking around and trying to take in a new environment. This helps to keep high intensity levels throughout the lesson.
With scheduled video feedback throughout the week, I can monitor students' progress closely and correct any mistakes they might make. Not only does this motivate students to keep on practicing, it also forces them to focus on the quality of sound they produce. Let's face it, when you record yourself, you want to be at your best!
My personal experience taught me that online music tuition is not only possible, but also acceptable to pupils and parents. I lost less than 10% of my pupils after moving online. Both teachers and parents save money on traveling, making music lessons more affordable. It also creates new opportunities. It makes music lessons accessible to pupils in rural areas, and also makes lessons in scarce instruments more accessible. Now a pupil in Springbok could receive oboe lessons from Johannesburg.
Many music teachers have lost a source of income after the start of lockdown, because they did not think that online music lessons were possible. To help these music teachers, I am now offering an online training session to empower music teachers to make the move to online.
The training sessions will cover the following:
What conferencing platforms work best for music?
How to use the conferencing features?
What equipment must the teacher and the pupil have?
How is online teaching is different from physical teaching?
What about pupils with bad internet connections?
What about loud instrument (e.g. brass instruments)?
How do you advertise on tutor platforms?
…
Click here to book a 40 minutes online training session for R250.
Cornelia Marais (online violin teacher)
Legal & Research
Research on home education consistently proves that home learners
+ View
Home schooling was recognized in 1996 in the SA Schools Act.
+ View
History of home education in South Africa (Wikipedia article)
+ View
Centres
Homeschool, micro-school, learning centre, unregistered private
+ View
Important considerations when starting a learning centre
+ View
There are various ways to find learning centres. Since there is
+ View
Curriculums
SAHomeschoolers.Org is an independent website that promotes home ...
Inspire Africa promotes blended online courses which allow learners ...