1 minute reading time
(230 words)
Class Dismissed - The first documentary on homeschooling
All across America and the rest of the world, parents are becoming increasingly dissatisfied with the state of public education, and a growing number are choosing to pull their children out of school and seek alternative ways to educate them.
Class Dismissed aims to be the first feature-length documentary that will focus on the topic of education, specifically the validity of homeschooling as an alternative to the industrial school model. From home study and kitchen table math, to perpetual recess and park days, Class Dismissed follows the story of an ordinary American family in their quest to educate their children outside the school system. As they struggle to discover what path is best for them, the social ramifications of their choices come to light, family dynamics are revealed and they come to realize that homeschooling is not just an educational choice, but also a lifestyle choice that affects the very heart of a family.
The Association for Homeschooling has become a corporate sponsor of Class Dismissed in order to help pay for the final shoots, and go towards post-production equipment & services. The estimated completion date for this film is September 2013. Parents that are also interested to support this films can click here. The Association for Homeschooling will keep South African parents updated on when the film is completed and how they can order the DVD in South Africa.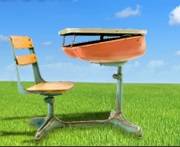 Stay Informed
When you subscribe to the blog, we will send you an e-mail when there are new updates on the site so you wouldn't miss them.
Comments
No comments made yet. Be the first to submit a comment
Legal & Research
Research on home education consistently proves that home learners
+ View
Home schooling was recognized in 1996 in the SA Schools Act.
+ View
History of home education in South Africa (Wikipedia article)
+ View
Centres
Homeschool, micro-school, learning centre, unregistered private
+ View
Important considerations when starting a learning centre
+ View
There are various ways to find learning centres. Since there is
+ View