Articles
Tuisskool, mikroskool, huisskool, hulpsentrum, leersentrum, ongeregistreerde privaatskool, -en lae-tariefskool is egter almal verskillende terme wat gebruik word vir 'n sterk groeiende nuwe verskynsel in die Suid-Afrikaanse onderwysomgewing. Dit is naamlik (meestal) klein onafhanklike of privaatskole wat bedryf word deur 'n klein groepie entrepreneurs, ouers, oud-onderwysers of vrywilligers. Indien u 'n leersentrum wil begin, kan u die stappe volg wat onder beskryf word.
Sluit aan by die Pestalozzi Trust : Volgens art. 29(3) van die grondwet het almal die reg om 'n onafhanklike opvoedkundige instelling te vestig en te bedryf wat geregistreer is by die staat. Ongelukkig maak provinsiale owerhede dit moeilik om te registreer deur te vereis dat daar aan allerhande moeitevolle en onwettige voorwaardes voldoen moet word. Die Pestalozzi Trust verskaf advies oor hoe om die registrasieproses te hanteer en hoe om konflik tussen die skool en die owerhede te vermy, sodat u kan fokus daarop om die leersentrum aan die gang te kry en te bedryf.|


Sluit aan by die Leersentrum Poslys : Indien u 'n leersentrum bedryf, of leersentrums ondersteun, en boodskappe van ouers wil ontvang, moet u adres op die Leersentrum Poslys gelaai word. Om u adres toe te voeg tot die Leersentrum Poslys, stuur 'n boodskap aan

This email address is being protected from spambots. You need JavaScript enabled to view it.

Hierdie diens word kosteloos verskaf. Die poslys is vertroulik en sal nie met derdepartye versprei word nie.


Vind 'n Kurrikulumverskaffer : Daar is kurrikulumverskaffers wat opvoedkundige materiaal en ondersteuningsdienste verskaf aan leersentrums.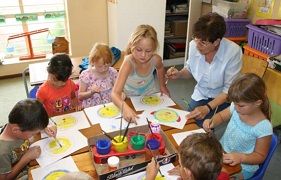 Legal & Research
The information provided by the media and government officials on the
+ View
Research consistently proves that homelearners perform better.
+ View
History of home education in South Africa   Home schooling (which
+ View
Centres
Since there is no central registry of learning centres, they are
+ View
Support for learning centres SAHomeschoolers.org receives regular
+ View
Important considerations when starting a learning centre
+ View