Articles
Die Vereniging vir Tuisonderwys ontvang gereeld oproepe van ouers wat vra waarheen hulle hul kind kan stuur om tuisonderwys te ontvang. Volgens die wet is tuisonderwys egter wanneer kinders hulle onderwys by hulle eie huis ontvang. Ouers kan nie hulle kinders erens anders heen stuur om tuisonderwys te ontvang nie.
Tuisskole, mikroskole, huisskole, hulpsentrums, leersentrums, ongeregistreerde privaatskole, -en lae-tariefskole is egter almal verskillende terme wat gebruik word vir 'n sterk groeiende nuwe verskynsel in die Suid-Afrikaanse onderwysomgewing. Dit is naamlik (meestal) klein onafhanklike of privaatskole wat bedryf word deur 'n klein groepie entrepreneurs, ouers, oud-onderwysers of vrywilligers. Hierdie verskynsel is onlangs erkenning gegee in 'n navorsingsverslag van die Sentrum vir Ontwikkeling en Onderneming. Hierdie verslag beskryf hierdie verskynsel as verskuilde bates van Suid-Afrika. Hierdie navorsing is opgevolg in 2012 met 'n verslag met die titel "Promoting School choice for the poor" en in 2013 met 'n verslag getiteld "Affordable private schools in South Africa".
Hierdie soort skole groei veral sterk in lande soos Indie, Pakistan, Chili, Ghana, en Colombië, maar kom selfs ook voor in hoogs gereguleerde lande soos Nederland. In Nepal het 'n voormalige akteur 'n netwerk van bamboesskole begin om bekostigbare privaatonderwys aan arm mense te verskaf.

REGSOMGEWING VAN LEERSENTRUMS

Alhoewel Suid-Afrikaanse burgers die grondwetlike reg (Art 29-3) het om onafhanklike of privaatskole te stig en te bedryf, is baie van hierdie skole nie geregistreer by die provinsiale owerheid nie. Volgens bg. verslag is die redes waarom baie onafhanklike of privaatskole nie geregistreer is nie, omdat daar van alle skole verwag word om te voldoen aan 'n groot aantal streng vereistes wat opgestel is deur amptenare wat geen kennis het van onafhanklike of privaat onderwys nie. Verder neem dit soms jare voordat 'n skool geregistreer is.
Amptenare by die Departement van Onderwys is negatief oor hierdie soort skole en beskou hulle as "fly by nights" wat ouers uitbuit deur baie geld te vra en swak onderwys te lewer en meen dat hierdie soort skole gesluit behoort te word. Ongeregistreerde onafhanklike of privaatskole loop dus voortdurend die risiko dat hulle deur die owerhede opgespoor en gesluit kan word.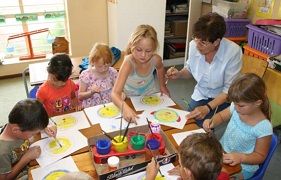 INISIATIEF OM LEERSENTRUMS TE ONDERSTEUN

Gegee dat Suid-Afrikaanse burgers 'n grondwetlike reg het om onafhanklike of privaatskole te stig;
gegee dat die provinsiale owerhede onredelike swaar en onregmatige registrasievereistes op burgers plaas om hierdie grondwetlike reg uit te oefen;
gegee dat daar entrepreneurs is wat klein onafhanklike of privaatskole wil stig en onderhou;gegee dat daar ouers is wat hulle kinders na hierdie skole wil stuur om daardeur die belange vir die kinders te bevorder;
het die Vereniging vir Tuisonderwys in samewerking met die Pestalozzi Trust besluit om 'n inisiatief te loods om hierdie skole te ondersteun.
Die Pestalozzi Trust is 'n geregistreerde openbare weldaadsorganisasieen en  en het sedert 1998 dit moontlik gemaak vir ouers om tuisonderwys vrymoediglik en met gemoedsrus ten beste belang van hul kinders te kies. Die Trust doen dit deur konflik tussen lede en onderwys- en welsynsdepartemente en ander owerheidsorgane te voorkom en op te los, en deur lidgesinne in die hof te verdedig indien dit konflik nie buite die hof besleg kan word nie.
Die Vereniging vir Tuisonderwys beywer hom sedert 1992 vir die erkenning van ouers se reg om hulle kinders binne familieverband op te voed in Suid-Afrika en help om belanghebbers in tuisonderwys te verbind deur middel van sy webwerf. Die webwerf van die Vereniging is die mees omvattende webwerf oor tuisonderwys in Suid-Afika en ontvang ongeveer 10 000 besoeke per maand.
Die inisiatief sal die volgende voordele gee aan belanghebbers:
Entrepreneurs sal onafhanklike of privaatskole kan stig en uitbou sonder die risiko dat hulle gesluit kan word indien hulle nie aan onredelike en onregmatige eise van die provinsiale owerheid voldoen nie.
Ouers sal hierdie skole kan vind en kontak.
Kurrikulumverskaffers sal hulle produkte aan hierdie skole kan bemark .
As deel van die inisiatief het die Pestalozzi Trust 'n lidmaatskap kategorie geskep vir burgerlike onderwysinstellings, wat onafhanklike of privaatskole insluit. Skole wat by die Pestalozzi Trust aansluit geniet die volgende voordele.
Die Trust sal die skool bystaan om konflik tussen die skool en die owerheid te vermy en te hanteer.
Die Trust sal die skool voorsien van die relevante inligting rondom registrasie al dan nie.
Die Trust sal die regskostes betaal indien 'n dispuut tussen die skool en die owerhede in die hof besleg moet word.
Die Trust sal die inisiatief bemark met 'n media veldtog.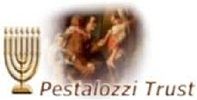 As deel van die inisiatief verskaf Vereniging vir Tuisonderwys verskaf die volgende dienste:
Die Vereniging maak 'n fasiliteit beskikbaar op sy webwerf waardeur ouers direk of deur kurrikulumverskaffers in verbinding kan kom met ongeregistreerde onafhanklike of privaatskole. Op hierdie wyse kan ouers en ongeregistreerde skole met mekaar in aanraking kom, sonder dat die skool se besonderhede publiek vertoon word.
Die Vereniging maak 'n fasiliteit beskikbaar op sy webwerf waardeur kurrikulumverskaffers wat leersentrums ondersteun hulle produkte en dienste kan adverteer aan entrepeneurs wat 'n leersentrum wil begin.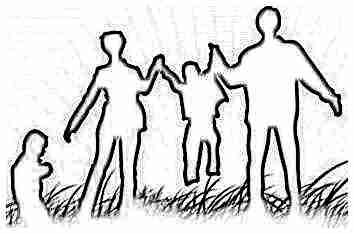 WAT OUERS EN ENTREPRENEURS KAN DOEN
Ouers wat op soek is na 'n ongeregistreerde onafhanklike of privaatskool in hulle gebied, kliek hier en voltooi 'n vorm. Die vorm sal gestuur word aan leersentrums en aan kurrikulumverskaffers wat materiaal verskaf aan hierdie skole, en hulle sal die skool vra om u te kontak.
Legal & Research
Research on home education consistently proves that home learners
+ View
Home schooling was recognized in 1996 in the SA Schools Act.
+ View
History of home education in South Africa (Wikipedia article)
+ View
Centres
Homeschool, micro-school, learning centre, unregistered private
+ View
Important considerations when starting a learning centre
+ View
There are various ways to find learning centres. Since there is
+ View
Curriculums
Inspire Africa promotes blended online courses which allow learners ...