3 minutes reading time
(508 words)
Is tuisonderrig die oplossing vir oorvol skole?
In Januarie 2017 is die nuus oorheers deur berigte oor tienduisende leerders wat nie in skole geplaas kon word nie. Op internet besprekingsgroepe en die media het dit tot die vraag gelei of tuisonderrig nie dalk 'n oplossing vir die probleem is nie.
Volgens die 2011 sensus was daar destyds 57 000 tuisleerders in Suid-Afrika. Teen 'n groei van 10% per jaar kan daardie getal in 2017 al byna 100 000 wees. Indien daardie leerders na skole toe sou gaan, sou 100 addisionele skole en 2500 addisionele onderwysers nodig wees. M.a.w., as dit nie was vir tuisonderrig nie, sou die huidige krisis ordes groter gewees het.
Tuisonderrig is sekerlik 'n oplossing vir baie ouers. Dit is vir ryk en arm. Dis vir begaafde kinders en kinders met spesiale behoeftes. Vir hoogs gekwalifiseerde ouers en ouers sonder kwalifikasies. Maar, omdat tuisonderrig heeltemal anders is as skoolonderrig, vereis dit groot veranderings in gesinne. Hulle moet fundamenteel anders doen en dink. Om van tienduisende gesinne te verwag om sulke veranderings oornag te maak, gaan waarskynlik nie baie suksesvol wees nie. Daarom bied tuisonderrig nie 'n kitsoplossing vir die huidige krisis nie.
Die enigste kort termyn kitsoplossing is om meer kinders in bestaande skole te plaas. Die Departement van Onderwys plaas eenvoudig druk op publieke skole om meer leerlinge toe te laat as was die beheerliggaam bepaal het. Wanneer beheerliggame so geboelie word kan dit tot die bedanking van ouers uit die beheerliggame lei en uiteindelik die disintegrasie van sommige beheerliggame. Aangesien ouerbetrokkenheid 'n essensiële voorwaarde is vir suksesvolle onderwys, sal die disintegrasie van beheerliggame bydra tot die verdere agteruitgang van publieke skole.
Hierdie verdere agteruitgang gaan oor tyd daartoe lei dat nog meer toegewyde ouers hulle kinders onttrek uit publieke skole en kies vir privaatskole of tuisonderrig. Die onttrekking van toegewyde ouers en hulle kinders gaan die agteruitgang van publieke skole verder versnel.
Wanneer ouers in die huidige krisis skielik tuisonderrig moet oorweeg het hulle tyd nodig om die saak te ondersoek en die nodige veranderings te maak. Ouers huiwer egter om die tyd te neem, uit vrees dat hulle kinders agter gaan raak. In so 'n situasie is dit belangrik om te verstaan dat die konsep dat kinders "agter raak" 'n mite is.
Die gedagte dat 'n kind "agter" raak is gebaseer op 'n arbitrêre standaard gestel deur 'n kurrikulum geskryf vir 'n denkbeeldige "gemiddelde kind". Ouers moet hulle nie steur aan sulke arbitrêre standaarde nie, maar eerder fokus op die beste belange van die kind. Hulle moet die tyd van ondersoek gebruik om 'n sterker verbintenis met hulle kinders te bou. Volgens ontwikkelingsielkundiges is hierdie verbintenis die mees bepalende faktor vir die sukses van onderwys. Dit sal verseker dat die kind optimaal kan vorder teen sy eie natuurlike tempo en sy volle potensiaal kan bereik.
Ouers moet nie bang wees om hulle tyd te neem om tuisonderrig deeglik te ondersoek nie. Gebruik die tyd om die verbintenis met kinders te versterk, woon tuisonderrig werkswinkels en ekspo's by. Hierdie tyd is een van die beste beleggings in die toekoms.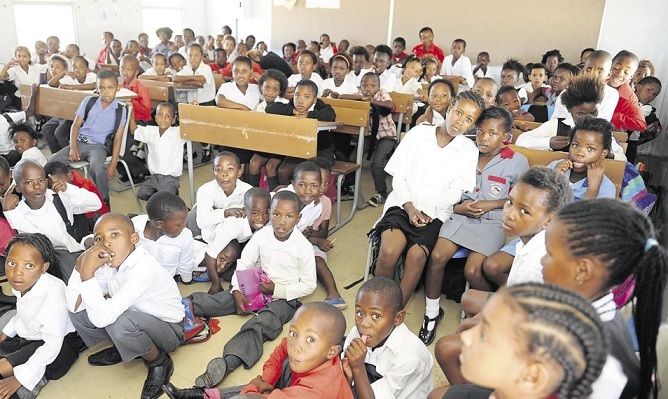 Stay Informed
When you subscribe to the blog, we will send you an e-mail when there are new updates on the site so you wouldn't miss them.
Comment for this post has been locked by admin.
Legal & Research
Research on home education consistently proves that home learners
+ View
Home schooling was recognized in 1996 in the SA Schools Act.
+ View
History of home education in South Africa (Wikipedia article)
+ View
Centres
Homeschool, micro-school, learning centre, unregistered private
+ View
Important considerations when starting a learning centre
+ View
There are various ways to find learning centres. Since there is
+ View