3 minutes reading time
(599 words)
Home education offers quality education for all
Representatives from the home education community were not invited to attend the Basic Education Sector Lekgotla in January 2019. This makes one wonder about government's commitment to ensuring access to quality education for all.
Home education is a viable alternative to school attendance. For some parents, home education is a stop-gap solution while they wait for their child to be placed in a school, but for many others it is a way of life. Most home educators follow a wide range of philosophies and practices in education.
"Most parents choose an eclectic approach and pick-'n'-mix from an Africa-sized selection of worldclass products, created specifically to support customised education that is tailored to support the interests, learning style, family values and pace of the individual learner, in a range of prices to suit every pocket," said Shirley Erwee, home education veteran and co-writer of the Footprints on our Land curriculum. Home education in its broadest sense is not a one-size-fits-all approach to education.
The National Senior Certificate and the Independent Examination Board's certificate is also not the only options for obtaining a matric qualification. Erwee says, "Many home educated learners choose to use alternative curriculum materials and they write various internationally-recognised school leaving tests and examinations. Many write the Cambridge International Assessment Examinations and another very popular option, is the GED®, which is an American high school equivalency credential. Both of these, and others, are recognised by the South African Qualifications Authority (SAQA) as foreign grade 12 alternatives.
Students with these credentials can study further in South Africa, abroad and at overseas and online universities, provided that they meet the other admission criteria of the tertiary institutions. What home education in the broadest sense offers, that school does not, is equal access to a highquality education. Research constantly shows that parental involvement is one of the key factors correlating with academic and other achievements by children. Rich or poor, highly educated or not, parents make a difference in the (academic) performance of learners. Government control might lead to an equal education, but home education in all its variations and with parental involvement leads to a quality education."
"As a global economy we are currently operating in the 4th Industrial revolution /information age. The current schooling system was designed for the industrial revolution. It is outdated and does not cater to the needs of an ever-changing economy and our current reality. Education should be liberated from the factory floor and brought into the technological age," said Victor Sabbe, Cape Home Educators Chairman.
Home education is an option for rich or poor. Libraries are an excellent source of resources. Parents working co-operatively not only build the spirit of community, but they also share resources and talents thereby enhancing the learning experience. There are also a number of educational apps accessible with a smart phone. Many curriculums are available online, some of these are free. Listening to talk radio and programmes aimed at early childhood development are excellent sources of educational material. One does not have to spend a lot of money. Local and national government should be encouraged to expedite the implementation of internet access to all communities. Libraries should be adequately staffed and equipped with good books and educational material.Christopher Cordeiro from LearnFree - an organisation promoting educational freedom – gives the following advice. "Those considering home education need not be overwhelmed as there is a very active home education movement that will support them and answer their questions. There are provincial associations, Facebook groups and a legal defence fund called the Pestalozzi Trust."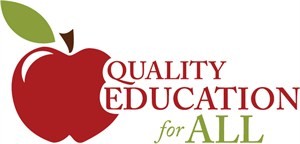 Stay Informed
When you subscribe to the blog, we will send you an e-mail when there are new updates on the site so you wouldn't miss them.
Comments
No comments made yet. Be the first to submit a comment
Legal & Research
Research on home education consistently proves that home learners
+ View
Home schooling was recognized in 1996 in the SA Schools Act.
+ View
History of home education in South Africa (Wikipedia article)
+ View
Centres
Homeschool, micro-school, learning centre, unregistered private
+ View
Important considerations when starting a learning centre
+ View
There are various ways to find learning centres. Since there is
+ View