Homeschool Support Groups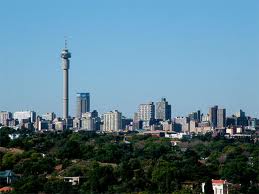 SA Homeschoolers mailing list
Click here to send a message to a private list of support groups over the country. They will contact you if they can assist you
Johannesburg North and West Home Education Group
This group is a community of home education/ homeschooling families in the North and West of Johannesburg. The purpose of the group is to collaborate and coordinate the socials, outings, and events for our home educated children in the area. the group is for fun and friendship. By Homeschooling/ home education, we mean, anyone whose children do not attend an official school but is rather educated, by whichever means the parents decide, at home. Everyone who homeschools their children and who aims to actively participate in the group and the co-ordination and support of its activities is welcome. In joining this group, you agree to all the above and you agree to always treat every member and their families with kindness and respect.
To contact them, visit their Facebook Group. 
Randburg, Roodepoort en Wesrand Groep

 
Ondersteuningsgroep is vir Afrikaanse en Engelse gesinne in Johannesburg -- Randburg, Roodepoort en Wesrand. Irene Smit -- 4 kinders D 18, S 16,13,10 TS vir 12 jaar plus. Kontak die groep deur die private ondersteuningsgroep poslys.
Evergreen Parenting Facilitator  http://www.evergreenparenting.co.za/
Tall Tree Facilitor http://www.talltreestraining.com/ 
East Rand Homeschoolers
This group is created to help network homeschooling families living in the Benoni/Boksburg and surrounding areas. It is designed to share homeschooling news and information including formal or informal educational activities, classes, workshops, sports activities,meetings, study groups, get-togethers, announcements on upcoming events etc. Visit http://groups.yahoo.com/group/EastRandHomeschoolers/ to join the mailing list of this support group.
Let's play homeschool social groups
🤩Let's play (Gauteng)
Watsapp group
https://chat.whatsapp.com/G0LiFixBzrV1GibdOMvAEx
🤩Let's play (Gauteng)
Telegram group
https://t.me/joinchat/FeQxczVO-BpLdyxX
🤩Let's play Facebook page
https://www.facebook.com/groups/338208951066968/
 🤩Let's play (JHB)
https://chat.whatsapp.com/CWlvLKGAwx34xhD6aYV30K
🤩Let's play (West Rand)
https://chat.whatsapp.com/HPxJfULCymfCp7n7fjCZmT
🤩Let's play (East Rand)
https://chat.whatsapp.com/KgAySXlfd4xAMICNk4V8Ob
Legal & Research
Research on home education consistently proves that home learners
+ View
Home schooling was recognized in 1996 in the SA Schools Act.
+ View
History of home education in South Africa (Wikipedia article)
+ View
Centres
Homeschool, micro-school, learning centre, unregistered private
+ View
Important considerations when starting a learning centre
+ View
There are various ways to find learning centres. Since there is
+ View