4 minutes reading time
(763 words)
South Africa welcomes globally-recognised online high school Valenture Institute, with a focus on sustainability [Sponsored]
[This is a sponsored article and does not necessarily represent the views of SAHomeschoolers.Org]
And a unique curriculum, influenced by the United Nations Sustainable Development Goals, which encourages the holistic development of every learner towards their purposeful and impactful future.

Valenture Institute is an exciting new global, online education space set to offer South African learners a highly engaging and socially rich learning experience supported by expert tutors and mentors.
The Institute's mission is to evolve what it means to "go" to school by transforming physical limitations into digital opportunities. They do this by providing learners worldwide with a fully supported, global online high school experience, steeped in academic excellence and rooted in sustainable practices.
They believe in providing more than just a quality online education – they're dedicated to building and empowering a purpose-driven, global student body and equipping them to make the best of both their individual and collective futures.
Valenture learners are actively encouraged to participate meaningfully in solving some of the world's biggest problems while completing a quality online high school education that equips them for success in their individual futures. The uniquely constructed curriculum prepares students for the future they want, while enabling them to preserve the future they need.
Using a combination of technology, high-touch human support and social engagement, Valenture Institute aims to teach its learners the necessary 21st Century skills they'll need to succeed in the modern world. In addition to shaping tomorrow's leaders, they're forging progress for people and the planet through an integrated, action-oriented curriculum that aligns with the United Nations Sustainable Development Goals (SDGs).
CURRICULUM & SUBJECTS
Valenture Institute is passionate about building strong partnerships with organisations to offer a world class teaching and learning experience. Through our extensive experience in long-standing partnerships, they know that such collaboration presents great opportunities to drive innovation and achieve mutually-beneficial goals. By partnering with a pioneer organisation within the education industry, Pearson Edexcel, equivalent to a Cambridge accreditation, they are confident that the collaboration will be rooted in strategic synergies which include sustainability, investing in structural growth markets and the development of 21st century skills.
Valenture has opened limited admissions with the first classes set to begin in January 2020 –Learners are due to enter Grade 8, Grade 9, Grade 10, Grade 11 and Grade 12. The curriculum will focus on subjects ranging from Maths English, Business and Physics to Chemistry, Biology and Geography - across iLS, IGCSE and AS-levels.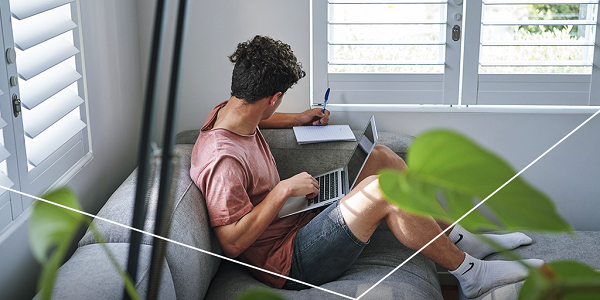 THE TEAM
Valenture Institute is lead by notable individuals in their relative fields bringing together experience and vision required for the future of education on a global scale.
From the board - Valenture's Founder and CEO is South Africa's very own Robert Paddock, co-founder of GetSmarter and an advisor to a number of online education companies in Africa and abroad. Valenture Institute's Chancellor and Board Advisor Rob Lue, Faculty Director of HarvardX and Harvard Ed Portal at Harvard University. Valenture Institute Founding Investor, Samer Salty, is the Founder and Managing Partner of Zouk Capital with almost 30 years' experience in private equity, sustainability, investment banking and technology.
From the leadership team - Valenture Institute's Chief Product Officer, Amy Johnson, has spent the majority of her career leading GetSmarter's learning design, learning technology, learning analytics and student support services, most notably on GetSmarter's executive team as Chief of Education. Valenture Institute's Registrar and Chief Learning Officer, Daniel Coetzer, held the position of Registrar at GetSmarter for 8 years and with leading universities around the world. Dan has built strong working relationships with university academics and administrators, and developed the skills necessary to ensure that the varied needs and requirements of partner institutions are met.
A powerhouse team equipped with years of experience in education, technology and innovation will prove to be a formidable force in the online education space and success of the Valenture Institute. 
With their headquarters in Cape Town, offices in London, and offices soon to be in Boston, the Institute truly is a global enterprise making its mark on local soil. .
Website: www.valentureinstitute.com
Facebook: https://www.facebook.com/valentureinstitute
Twitter: https://twitter.com/valentureschool
Instagram: https://www.instagram.com/valentureinstitute/
SA Office Contact Details
Telephone: +27 (21) 207 3894
This email address is being protected from spambots. You need JavaScript enabled to view it.
#ValentureInstitute
Stay Informed
When you subscribe to the blog, we will send you an e-mail when there are new updates on the site so you wouldn't miss them.
Comments
No comments made yet. Be the first to submit a comment
Legal & Research
Research on home education consistently proves that home learners
+ View
Home schooling was recognized in 1996 in the SA Schools Act.
+ View
History of home education in South Africa (Wikipedia article)
+ View
Centres
Homeschool, micro-school, learning centre, unregistered private
+ View
Important considerations when starting a learning centre
+ View
There are various ways to find learning centres. Since there is
+ View