5 minutes reading time
(923 words)
How to do the impossible – work AND homeschool
Work and homeschool – the mission
Parents must often combine home education with other things. Some parents combine home education with a home business. Single parents need to combine home education with their job. In large families, the babies need to be looked after and home education given to the older children.
Many parents think that such combinations make it impossible to achieve a good quality home education, and that one parent should rather commit to home education full-time to make it possible.
However, home education is flexible, making it possible to combine it with other important priorities. It makes it affordable to provide quality education to a large family. This article provides some practical tips on how to do just that.
It is possible
As Nelson Mandela used to say, "It always seems impossible until it's done." It is possible to combine home education with working and building a business. It's not easy – nothing worthwhile ever is – but it can be done. There are thousands of families in Facebook groups all over the world who live this reality daily and whose children go on to become successful, well-educated adults in society.
An example of one of our own South Africans living out this "impossible" dream, is Pearl Osa, Mrs South Africa semi-finalist and mother of ten. She has no qualms about her role as mother and teacher and explains how she does it this way: "I think mothers are innately teachers, and humans are intrinsically learners. So as long as we're living, we're teaching and learning; and that goes for mother and children alike."
Seeing all of life as an education is the key.
What is positive about working and home educating at the same time?
The beauty of working and home educating children is that children get a real-life example on a daily basis of what working life looks like and what it takes to make it work. Children are introduced to the practical implications of time management, prioritising, teamwork, communication skills, fulfilling responsibilities on time, budgeting and more.
All these facets are essential life skills and form part of home education, equipping a child to function well in life beyond schooling. Parents cannot do everything alone and so, as children grow in their competence and skills, they can do their share of chores, helping in the home with cooking and other tasks. This creates a family bond that operates as a unit to get things done and creates healthy habits and memories that last a lifetime!
Are you the parent or the teacher?
Some parents are concerned about the overlap between the roles of parent and teacher, preferring them to be separate. The truth is that a parent has always been a child's first teacher, teaching potty training and basic manners. Parenting and teaching are meant to overlap because children learn by example.
In the context of home education, the teaching role is simply extended according to the child's ability to work independently and needs that pop up along the way. There is no need to be a qualified teacher to achieve home education. Problem solving skills, research, communication, and the courage to try are more than sufficient. It's an adventure!
Tips to make it work:
The best tips are the ones that are most practical, so keep these in mind on the more challenging days when you feel overwhelmed.
1. Be flexible
If something isn't working for you or your child, change it and try something else – whether a different routine, resource, method or setting.
Create your own routine that makes it work, even if it doesn't look "normal". Use weekends and evenings where you need to when your day's gone haywire.
Incorporate chores, work, learning, and meal planning into your routine. Everyone should be able to view the schedule and know what's happening when and where and who is doing what.
Choosing curriculum that makes it easy for you. If you're pressed for time and your child is old enough to learn to work independently, choose a system that simplifies how much work must be done at a time. This way, you and your child can both keep track of progress.
2. Get support
Don't compare. It will kill the joy, the fun, and the adventure of figuring out what works for YOUR family.
Get help to avoid burnout. You don't have to do it alone. Talk to other parents, share your worries, and get practical help wherever you can.
Discuss with your partner and/or other friends and family members what must be done and see how you can divide it up.
3. Look for more ways to make it manageable
Take breaks as needed when there's an unexpected crisis or illness in the family. Such situations are learning experiences in their own right.
Teach kids how to work independently. This is an essential life skill for their careers as well.
Connect with other home educating families in the community – it will help you and your children to socialise with others who understand your choice.
Consider what you can change about your work to make things easier – changing hours, getting a different job with responsibilities that are less demanding, a second part-time job or maybe starting a business for additional income.
Conclusion
Dear parent, breathe deeply. It is possible to combine home education with other responsibilities. You are not alone. Let's show children what we're made of – let's be an example of resilience, determination and rebuild families to make a better future.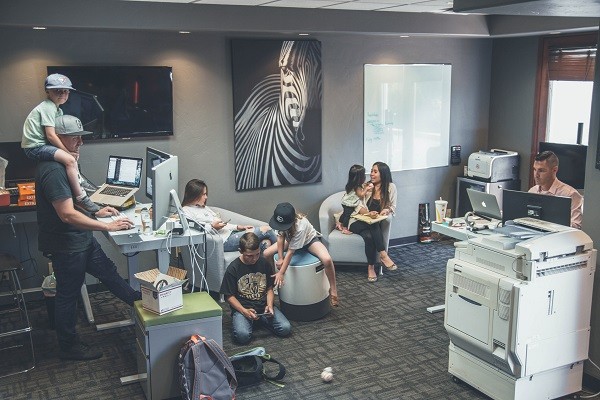 Stay Informed
When you subscribe to the blog, we will send you an e-mail when there are new updates on the site so you wouldn't miss them.
Comments
No comments made yet. Be the first to submit a comment
Legal & Research
Research on home education consistently proves that home learners
+ View
Home schooling was recognized in 1996 in the SA Schools Act.
+ View
History of home education in South Africa (Wikipedia article)
+ View
Centres
Homeschool, micro-school, learning centre, unregistered private
+ View
Important considerations when starting a learning centre
+ View
There are various ways to find learning centres. Since there is
+ View