5 minutes reading time
(998 words)
Home Education is Courageous

"You gain strength, courage, and confidence by every experience in which you really stop to look fear in the face." - Eleanor Roosevelt.
South Africa, it's time for courage in every arena, especially in the political, social, and educational arenas. These areas overlap, forming structures that determine the backbone (or lack of it) in our society.
The current education system is in danger of being overrun by cowardly suggestions and regulations that are not enforceable, are not in the best interests of children and their families, and unconstitutional. Children are facing less and less safety, protection, and stable boundaries that enable them to learn without constant fear, anxiety, and pressure that does not match the well-researched standards of childhood development.
The BELA Bill is harmful to the youth and education going forward
The BELA Bill is based on cowardice. The bill proposes to use the coercive powers of the state to force home learners to use the national curriculum, without any basis in research, legal justification, or impact assessment. It relies on the power of an unreasonable penalty clause (a threat) to create sufficient fear to achieve compliance.
Only time will tell whether the minister intends to execute the threat. Perhaps, a few families may be put through it as an example, and this is probably the scenario for which home educators must prepare.
Let the people call for accountability
We, as the adult generation who can still be heard and defend the youth, are armed with the weapons of truth, research, the constitution, and a hope for the future. Truth exposes lies and empty threats such as those from the minister that came to light during recent presentations to the Committee of Basic Education earlier this year. It is time to call the authorities to account to support the letter of the law and those whom it's supposed to serve.
If we do this, we can hope for the inevitably positive results of unity, courage, and truth: a united community — or better still, a united nation — that can turn educational legislation around to support the best interests of children, based on irrefutable education research. In turn, this can lead to improved educational outcomes more relevant to the working world and an improved economy.
Cowardice in contrast will result in more of what we already have and see and hear — increased deterioration across the board. Shall we let it go as far as The Lord of the Flies? Please, no!
In a cowardly society, law enforcement is not determined by the rule of law, but by fears created by those that make threats of violence. Courts increasingly make judgements based on the size of the crowd outside the courthouse, the latest media reports, and telephone calls from politicians and not the letters of the law.
To realise the scenario, all that is needed is a few willing to stand up for the freedom to choose a curriculum according to the best interests of their children and not according to the wishes of the minister. If the minister decides to prosecute those families, the courts will be tested. Is it willing use the penalty clause of the SA Schools Act to destroy a number of families in order to satisfy the wishes of the minister, or is it willing to maintain the rule of law?
Parents — be the guideposts, nation builders, and speak up!
Parents, you have an important role to play, not just in your home, but in your community and in South Africa. You have a responsibility towards your children and the children of your neighbours in the context of nation building. You understand what it takes to be responsible for a life, and dreaming of what your children's future may look like probably already keeps you awake some nights. Your voice can impact their future. Let's show the next generation that we have their back. The world is different now, more challenging than ever, and yet full of more opportunities than previous generations could ever imagine.
It is time to be the guideposts for them, to help fight for fair, reasonable, and supportive educational legislation as a starting point. You can do this by participating in the national public hearings taking place throughout each province during these coming months. Please see this https://pestalozzi.org/en/public-hearings/ for updated information and share it with your families. Encourage your friends and parents to join in and support it, because who knows when they may be forced to homeschool through circumstances in the next few years?
Let's solve the education problem in SA
The pandemic has proven that the standard education system is ill-prepared for the current demands in schooling, and that there are many more ways to provide education that is accessible, affordable, practical, and more importantly, more child-centred. Difficult circumstances do not discriminate from one family to another, so improving the legislation is to the benefit of all, including the children currently attending private and public schools.
The outcome of this end game will depend on what the home education movement (parents!) does now. Every courageous parent that stands up at a public meeting and speaks truth to power makes a small crack in the state's resolve to enforce the minister's curriculum. Every courageous parent makes the minister less enthusiastic to face that parent in court.
What will you do?
Here's how you can do your part
See the following presentations made by other parents (and even some youth) for inspiration and a guideline on setting up your own. https://pestalozzi.org/en/public-hearings/
List a few two-line descriptions of other stories with links.
Join your province's Whatsapp group to be updated on the relevant presentation dates.
Support other families' presentations by sharing them on social media and asking your friends and family to share and like them too. Together, we can raise more awareness. There is strength in numbers.
We look forward to a positive outcome in the next year, but we need your help to make it happen!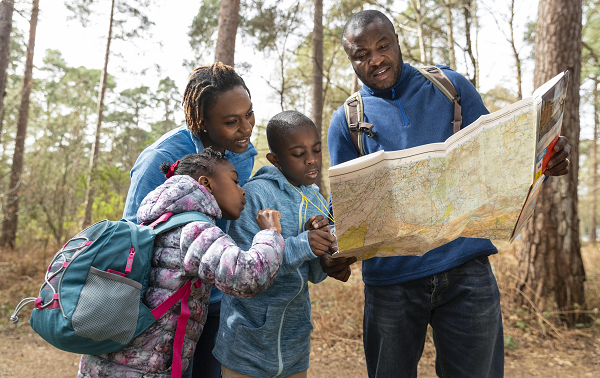 Stay Informed
When you subscribe to the blog, we will send you an e-mail when there are new updates on the site so you wouldn't miss them.
Comment for this post has been locked by admin.
Legal & Research
Research on home education consistently proves that home learners
+ View
Home schooling was recognized in 1996 in the SA Schools Act.
+ View
History of home education in South Africa (Wikipedia article)
+ View
Centres
Homeschool, micro-school, learning centre, unregistered private
+ View
Important considerations when starting a learning centre
+ View
There are various ways to find learning centres. Since there is
+ View