1 minute reading time
(209 words)
Hofsaak oor kurrikulum - Media dekking
Die hoofsaak oor die afdwingbaarheid van die Nasionale Kurrikulum het goeie media dekking gekry.
Pretoria News het 'n artikel geplaas met die opskrif "School, minister locked in policy law". Die artikel gee 'n deeglike uiteensetting van die argument dat die kurrikulum beleid is, en nie wet nie, en daarom nie afdwingbaar is nie. Die argumente van die ander kant, wat oorwegend pragmaties van aard was, is ook uiteengesit
Alet Rademeyer van Beeld het 'n artikel gepubliseer met die titel "Kurrikulumbevel sal skoliere, minister benadeel".
Die artikel som die arguiment van die minister soos volg of : "As 'n hofbevel toegestaan word dat die nasionale kurrikulum en die nasionale  beleid oor godsdiens en onderwys nie op die Beweging vir Christelike Onderwys (BCVO) en ander applikante bindend is nie, sal dit die minister van basiese onderwys en miljoene leerlinge benadeel."
 Die artikel som die argumente van die BCVO soos volg op : "Adv. S.J. van Niekerk, namens die applikante, het klem gelê op die feit dat die kurrikulumstellings wat die minister se voor gangers ingevolge die  Onderwysbeleidswet as beleid verklaar het, nie vir die applikante bindend is nie omdat dit nie wetgewing, regulasies of reëls is nie."
Die regter Regter Cynthia Pretorius het uitspraak voorbehou.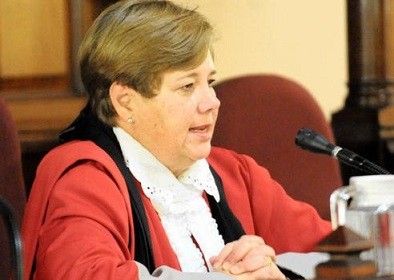 Stay Informed
When you subscribe to the blog, we will send you an e-mail when there are new updates on the site so you wouldn't miss them.
Comments
No comments made yet. Be the first to submit a comment
Legal & Research
Research on home education consistently proves that home learners
+ View
Home schooling was recognized in 1996 in the SA Schools Act.
+ View
History of home education in South Africa (Wikipedia article)
+ View
Centres
Homeschool, micro-school, learning centre, unregistered private
+ View
Important considerations when starting a learning centre
+ View
There are various ways to find learning centres. Since there is
+ View