6 minutes reading time
(1299 words)
A social worker's plea: Support home education in rural areas
The subject of home education is igniting hot debates in South Africa and all over the world – some arguments are positive, and some are sheer misinformed, fear-based criticisms. In facing up to the realities of a failing public school system and realizing how urgent a new and empowering education regulatory framework is, it's necessary to hear from those who struggle the most for access to education.
This is one story, but at the same time it is the story of many in rural areas of South Africa. It is a story that not everyone is familiar with, but one person who lives with the pressing details of it is social worker Wanda Rossouw from Groblershoop near Kimberley. She shares her story below, in her own words.
Wanda Rossouw – a social worker with a passion for people
Wanda Rossouw is an unassuming person – a mom of two and a social worker who simply helps wherever she sees the need around her. For the past 13 years, this is what she and her family have been doing in Groblershoop, taking care of vulnerable, sick, abused, and orphaned children, assisting troubled youngsters and broken families.
She is working on a solution to the problems in her community and shares it here in her own words.
Thank you, Wanda.
Amount of schools versus the amount of learners
People in the city don't always realize how dire the situation is in the countryside. In our small town, Groblershoop, we have five feeding schools, of which three have more than 1 000 learners. Our only high school is overloaded beyond its capacity for 750 learners. As a result, the fall-out from primary to high school is exacerbated by some primary schools that are situated 50km away, requiring bus transport that parents can't afford. The next available high school is another 120-140km away, requiring children to go to a hostel – again, an unafordable expense.
The conditions of the high school are tragic, despite the teachers' heroic efforts. There are many children who cannot read or write. Many of them are in an temporary school buildings with 40 desks, 57 Grade 8-learners (all of whom are hungry) and only seven textbooks among them.
Bare suitcases and stifling heat
School suitcases are lightweight here – children barely have a pencil to write with. Teachers make summaries of the work to hand out in place of textbooks, but the children's motivation is so low, the teachers often have to collect the papers from the floor.
As if that is not challenging enough, the summers here last nine months on average. For five of those months, there's rarely a day cooler than 35 degrees Celsius. The schools have no fans.
Learning disabilities and a lack of opportunities
A large number of children suffer from foetal alcohol syndrome, so learning challenges and disabilities are the norm. We have one school in Kimberley that enrols some of these children at age 16 for skills training.
In total, we are talking about 600-800 learners per year and a single high school with fewer children than that in each grade of high school. The high school's 76% matric failure rate despite holiday school programs and dedicated teachers just provides more evidence of a broken system.
The department of education claims that their special-needs program is up to standard, but we have so much evidence to prove otherwise. For instance, another teacher and myself completed forms five years ago for six boys, applying for their enrolment and financial discount at the special school. All the arrangements were made with the principal and relevant teacher. We were waiting on the report from the school psychologist from the DBE in Upington but never received it, even after multiple calls and emails from myself, the teacher, and the school principal.
From learners to criminals
Five years later, two of those boys are in prison, one of them for murder. The third one is a paedophile whom we have not been able to arrest yet. The fourth one was murdered. The fifth boy is frustrated, living with his parents and unable to find employment. He has no skills, does not have a disability, does not receive a social grant and his parents see no future for him.
The sixth boy went missing, like so many other children from this area. No one knows where they go. Some parents believe they live in the trees by the river where they form small gangs and live on stolen grapes.
My grief and anger over the DBE's proposed law amendments regarding homeschooling are bitter because I see hundreds of children fall through the cracks on a daily basis.
I'm fully aware of homeschooling parents who don't want to place their children in the high school, can't afford the hostel fees for Upington, and simply neglect their children. I am currently watching over the cases of 13 such children, but they are only a few compared to the thousands failed by the DBE.
From neglect to educational support
If we were to launch a media campaign on a large scale against the DBE, what would be the goal? To deny that some homeschoolers are neglected, is not true.
My plan of action is to collaborate with homeschooling parents in my network and train one of them to have a positive social influence on such a family. I know those in my network who would be able to donate books or even funds. We can channel the material via the trained friend to that family.
It's not hard to help our own, as long as we don't become critical. One can report abuse to the state but there are no available placements in the Northern Cape. Orphanages are overcrowded as it is. In the past 12 years, I have only removed those children whose lives were in danger and worked through the court regarding one such case. The mother's neglect had already resulted in the death of four of her eight children, so I had to ensure that she would never be able to get custody of them again.
In most cases, I plead and place children with other family members wherever possible. Even so, many a child has grown up on our bed until I could find alternative placement. Currently, my focus is not on social work because I am homeschooling my own two children, and this is my calling. I only help with the crisis cases of domestic violence and child abandonment.
Molested children and a broken system
Most children here have been/are molested, so I provide 6-week training courses for older women in the community to equip them to help those children.
My point is this: the government's care is so drastically poor and hopeless that I want to weep when I see them pointing a finger at one negligent homeschooling parent, when I can show them a thousand school children with a truly threatening monster in their homes within a 20km radius of my home – something they do nothing about.
I share this because people need to know what we see and experience here in the rural areas, what these families' lives are like.
Conclusion
The proposed Basic Education Law Amendments (BELA) will do nothing to improve the tragic situation of education in rural areas. What South Africa needs is a new regulatory framework that will accommodate a diversity of educations forms and approaches. A framework that will empower parents and communities to realise the right to education of millions neglected by the state.
Pooling resources to share with such families and building personal support systems and relationships around these children who suffer through so much adversity, is the only hope they may ever have of not only getting a decent education, but a future.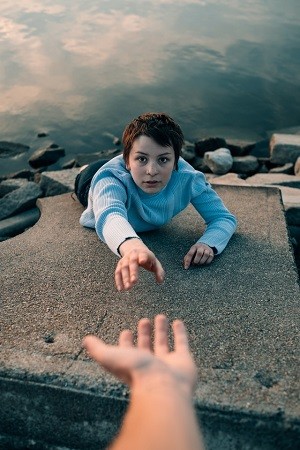 Stay Informed
When you subscribe to the blog, we will send you an e-mail when there are new updates on the site so you wouldn't miss them.
Comments
No comments made yet. Be the first to submit a comment
Legal & Research
Research on home education consistently proves that home learners
+ View
Home schooling was recognized in 1996 in the SA Schools Act.
+ View
History of home education in South Africa (Wikipedia article)
+ View
Centres
Homeschool, micro-school, learning centre, unregistered private
+ View
Important considerations when starting a learning centre
+ View
There are various ways to find learning centres. Since there is
+ View