Homeschool Support Groups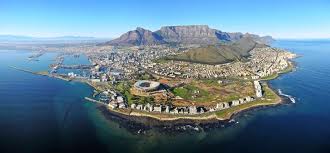 SA Homeschoolers mailing list
Click here to send a message to a private list of support groups over the country. They will contact you if they can assist you.
Table View Moms
This group is for all the moms in Table View and surrounds to come together and share info, chat, listen, and have a place to come to where they can meet other moms in the area. Click here to join Facebook Group.
C.T Northern suburbs Home Educators
The Durbanville Home School Support Group began in January of 2009. We are mainly a social group, organizing outings and getting together on a regular basis. Here is the place to post your pics, ideas, links or just to chat. In June 2014 it was decided to change the name to CT Northern Suburbs Home educators to be more inclusive and because it proved difficult to establish the area a person was from via FB. Click here to join Facebook Group.
Tygerberg Homeschoolers
A homeschool support group for families in the Tygerberg area. Click here to join the Facebook group.
Boland Homeschool Group
They have outings and gatherings every week.
Suzanne Hattingh is running it - 0721752792
Facebook page: Boland Home Education
Whatsup group: Yada Adventures 
The CHE (Cape Home Educators) organizes a Sports Day and an annual Expo.
To contact them, email them at This email address is being protected from spambots. You need JavaScript enabled to view it.
Facebook group for home school families in the Cape Peninsula area. Click here to visit the group.
Homeschool Choir
VIVOX is an acapella group that consists of a dynamic group of students from different high schools in the Northern Suburb. We sing a broad range of music. We perform at schools, take part at eisteddfods and in competitions, we sing at functions, host concerts, and have an annual Christmas Carol show. To become part of this group, email the conductor, Maria Rademan-Viviers at This email address is being protected from spambots. You need JavaScript enabled to view it..
We look forward to bring different students from the Northern Suburb High School community together. To have a look at what we do, find us on Instagram and Facebook on our handle, @vivox_voices. Click here to visit our website
The Northern Suburbs Children's Choir
The NSCC is a children's choir that brings children between the ages of 8-14 together to sing and have fun whilst creating a musical learning opportunity. Practice takes place in Durbanville on Tuesdays from 16:30-17:30. Contact us for more information.
Click here to visit their Facebook page
.
Tygerberg Home Educators Group
A group for homeschooling parents in the Tygerberg region. That includes Parow, Goodwood, Plattekloof, Panorama, Edgemead, Bothasig, Monte Vista, Thornton. If you home school and stay in the Tygerberg region, the members of this group will love to connect with you. Click here to join the Facebook group.
Special Education Needs group for Western Cape
This group is to support parents of home-educated children that have Special Educational Needs. Please feel free to share information, advertise events for SEN, ask questions, and offer support. Click here to visit their Facebook group. 
Special Education Needs Forum for Change
This forum has been set up in order to facilitate change for the better in SEN provision in the Western Cape. The ultimate aim is to empower our children to succeed. Ultimately, I want there to be appropriate provision at all levels -- mainstream, special school, and homeschool, so that parents can make the right choices for their children, and can access the best provision available, as cost-effectively as possible. Click here to join their Facebook group. 
There are around 50 families known to be homeschooling in the Overberg area, in towns and villages such as Gansbaai, Stanford, Villiersdorp, Kleinmond, Betty's Bay, Caledon, and Hermanus. This support group meets regularly to visit educational places of interest as well as to enjoy social interaction with other homeschooling families. Click here to visit their website.
Homeschool group in the Somerset West and Strand area. Send a message to This email address is being protected from spambots. You need JavaScript enabled to view it. to join.
 Voorskool Tuisonderwys Weskaap
 Ondersteuningsgroep vir voorskoolse kinders.
Kliek hier
om hulle Facebook bladsy te besoek.
Other Support Groups
Durbanville: Open to home school families in the Durbanville area. We meet monthly for a social, and share info about outings, playdates, etc via our Google group. Go to https://groups.google.com/group/durbanville-homeschoolers to join.
Weskus/West Coast
: Currently encompasses the following area: Mooreesburg, Malmesbury, Hopefield, Dwarskersbos, Velddrif, St. Helena Bay, Paternoster, Vredenburg, Saldanha, Langebaan. We meet once per month on the third Thursday. Subscribe to mailing by sending an email to
This email address is being protected from spambots. You need JavaScript enabled to view it.
Legal & Research
Research on home education consistently proves that home learners
+ View
Home schooling was recognized in 1996 in the SA Schools Act.
+ View
History of home education in South Africa (Wikipedia article)
+ View
Centres
Homeschool, micro-school, learning centre, unregistered private
+ View
Important considerations when starting a learning centre
+ View
There are various ways to find learning centres. Since there is
+ View