4 minutes reading time
(704 words)
Homeschool Associations feedback to Education Department
Homeschool Associations from all over South Africa and the Pestalozzi Trust met with Department of Basic Education (DBE) on 9,10 October to discuss new policy on Home Education. Homeschool representatives experienced the meeting positively, because they received ample time to present their case. DBE experienced the presentations by the representatives as  well researched and providing valuable insights. Click here to watch the video on this meeting on the SAHomeschoolers youtube channel.
After the meeting DBE requested representatives for written responses on matters discussed during the meeting. These responses have been published on the Liberty In Learning website and summaries are provided below.
Joy Leavesley (representing her children)
The constitution requires that the child's best interest must be paramount in matters concerning the child. The child's best interest is unique to each individual child. Judge Sachs articulated this as follows : "A truly principled child-centred approach requires a close and individualised examination of the precise real-life situation of the particular child involved." An education in the child's best interest of an individual child automatically eliminates anything which talks about "compulsory" or "uniform", for example, uniform standards and norms.
Bouwe van der Eems (Association for Homeschooling)
According to surveys and international law, the objectives of education should be the mastery of basic skills such as reading, writing and arithmetic (as a narrow objective) and  the full development of the human personality (as a broad objective). No proof was ever provided that the national curriculum achieves these objectives. Given trends since the national curriculum was introduced, it seems that it is more likely that it achieves the opposite of these objectives. In such a situation it is unlikely that homeschooling parents would be positive to follow a national curriculum.
Elize van der Merwe (KZN Association)
The best interests of the child are thoroughly protected in our Children's Act, as well as UNCRC and ACRWC. There is no need for extra provisions to protect these through education policies. Home education has always been child-centred, and differs from child-to-child, even within the same household. It was, still is, and will most probably be the educational method of choice for children with regards to what is in their best interests.
Johan & Linda Heckroodt (Cape Home Educators)
The HE community does not consider the state as equal partner in its education responsibilities towards the child, unless the parent chooses to share that responsibility. The state will be jointly or solely responsible, only in instances where the parents neglect, shun or pervert this duty. As mentioned, the constitution requires that the law assumes that individuals obey the law unless they have been proven guilty of breaking it. Parents, likewise, have the constitutional right of the presumption of innocence, i.e. we assume that they comply with the law unless the opposite is proven. This is the case in every other aspect of parental care in terms of the Children's Act. It is unreasonable to make an exception of the parental duty to educate the child.
International research has shown that freedom from regulation in no way negatively affects the efficacy of HE. Conversely, imposed regulation infringes upon the liberty and choice of parents to properly fulfil their obligation to educate their child in a manner most suited to, and in the best interest of their child. 
Given that the constitution assumes that parents make the best decisions on matters concerning their children, and given that there is no research that proves that regulation can improve home education, regulation of home education should be restricted to the exceptional cases where objective verifiable proof has been provided that parents are neglecting their parental duty to educate their children.
How to support the associations
The Homeschool Associations will be meeting with Department of Basic Education again in January. These associations need funds in order to pay for travel costs to attend these meetings. There are two ways in can support the associations to protect your rights:
SMS the word "home" to 40580 and donate R20 per SMS.



To make a larger donation you can do an EFT to a special account for this purpose managed by Cape Home Educators. Details are : ABSA, Branch 632005, Account 92 9892 3964.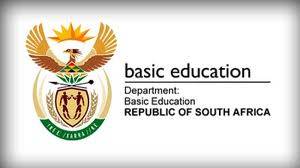 Stay Informed
When you subscribe to the blog, we will send you an e-mail when there are new updates on the site so you wouldn't miss them.
Comments
No comments made yet. Be the first to submit a comment
Events

+ View

+ View
Legal & Research
Research on home education consistently proves that home learners
+ View
Home schooling was recognized in 1996 in the SA Schools Act.
+ View
History of home education in South Africa (Wikipedia article)
+ View
Centres
Homeschool, micro-school, learning centre, unregistered private
+ View
Important considerations when starting a learning centre
+ View
There are various ways to find learning centres. Since there is
+ View