3 minutes reading time
(623 words)
Gauteng Education MEC wants to review home education
On 27 March 2017, Gauteng Education MEC Panyaza Lesufi, said there's a sudden increase in home schooling in the province, which needs to be reviewed. The reasons that he gives for this sudden increase is that parents do not want their children to integrate with broader society and mix with other children and that parents want to replace teachers.
Since no reliable source of statistics on homeschooling exists, it's not possible to verify whether there was indeed a recent sudden increase. If there was a sudden increase, the most probable explanation would be that many families were forced to choose home education, because thousands of children could not be placed in schools at the start of 2017. No research indicates that there is a significant number of parents that choose home education for the reasons provided by Lesufi. There is even less reason to believe that this could cause a sudden increase in home education.
Research over the last decades in the USA and South Africa consistently showed that parents choose home education for reasons such as standards, safety, affordability and special needs, to name but a few. There is no indication that parents choose home education because they do not want their children to be part of the broader society or mix with other children.
Home learners are often more involved in the broader society, because they are not isolated from broader society by school walls and gates for a large part of the day. There are many support groups all over the country through which homeschoolers arrange outings with other families, where their children mix with other children. Whereas children in schools only mix with their peer group, home learners mix with children from a variety of ages. Research has also shown that grown up homelearners are actually more involved in community activities than other adults. 71% percent participate in ongoing community service activities (e.g., coaching a sports team, volunteering at a school, or working with a church or neighbourhood association), compared to 37% of adults of similar ages. Very interesting recent research by Albert Cheng also showed that home learners are generally more tolerant than others when they reach university age. If government is serious about social cohesion, there are several reasons why home education should be encouraged rather than restricted.
There is also no reason to believe that parents are motivated to replace teachers. Motivations for home education all have to do with the interests of children and not with the teachers. On the contrary, home learners make extensive use of teachers. They make use of the services of the best teachers in the world for free, through websites such as the Khan Academy. The advantage of these online teachers is that learners can pause, rewind, forward and repeat these teachers as much as is needed to master a certain lesson or skill.
Parents can choose home education with confidence. Research has consistently shown that home learners perform as well or better academically and socially than learners in schools, using standardised tests. Home education is legal in South Africa, because it is acknowledged by the constitution and the SA Schools act. Sometimes there are attempts by education officials or social workers to intimidate homeschooling families, and that is why parents are advised to join the Pestalozzi Trust. The Pestalozzi Trust is a registered public benefit organisation and has made it possible for parents to choose home education with assurance and confidence and in the best interests of their children since 1998. The Trust does this by preventing and solving conflict between their members and state authorities, such as education and welfare departments and by defending member families in court if conflict cannot be settled outside the courts.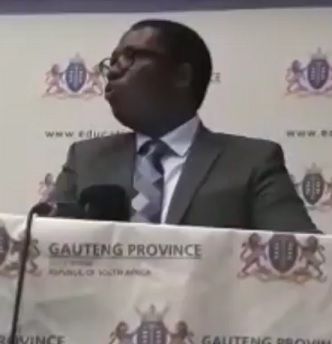 Stay Informed
When you subscribe to the blog, we will send you an e-mail when there are new updates on the site so you wouldn't miss them.
Comment for this post has been locked by admin.
Legal & Research
Research on home education consistently proves that home learners
+ View
Home schooling was recognized in 1996 in the SA Schools Act.
+ View
History of home education in South Africa (Wikipedia article)
+ View
Centres
Homeschool, micro-school, learning centre, unregistered private
+ View
Important considerations when starting a learning centre
+ View
There are various ways to find learning centres. Since there is
+ View