3 minutes reading time
(568 words)
Education Department invades homeschool groups
Homeschool support groups are an important component of the home education movement and the SAHomeschoolers.Org website provided a facility to assist these groups. Unfortunately the Department of Basic Education (DoE) recently used these facilities to invade the privacy of the support groups.
Homeschool support groups consist of parents that live in the same area. They come together regularly to encourage and support each other, create opportunities for the children to socialize and go on educational field trips. To support these groups, the SAHomeschooler.Org website created an area where the contact details of the organizers of these groups were published to assist parents that have recently started with home education to find a support group in their area.
Unfortunately there were a number of incidents the last two weeks where officials of the (DoE) used these details to contact organizers and intimidated them by enquiring whether they were registered. These organizers then contacted the Pestalozzi Trust who provided them with advice on how to handle the situation.
In 2014/2015 the DoE arranged meetings with homeschool organizations to discuss a new policy for home education. During these meetings the homeschool alliance proposed a registration process that does not infringe on the constitutional rights of parents. After these meetings working groups started the policy writing process and at that stage it became clear that the DoE was not interested in proposal of the homeschool alliance. That is why all members of the homeschool alliance terminated their involvement in the working groups. After this failed effort to engage with the homeschooling movement, the status quo continued and only a small percentage of parents register for home education.
In order to encourage more parents to register, the DoE resorted to underhanded tactics to contact the organisers of support groups and enquired whether they were registered. These tactics are an infringement on the rights of privacy and dignity of support group organisers. The organisers have made their private contact details available to enable homeschooling parents to join their support group, but now DoE officials are using these details for a purpose that the organisers have not given their consent.
To avoid this situations in future, the SAHomeschoolers.Org website removed personal contact details of the organizers and added these details to a private mailing list. Parents that are looking for a support group can complete a form on the website and their details will be distributed to the private mailing list. The organizer that lives in the area can then contact the parent and get the parent involved in the support group. In this way parents can contact support group organizers without personal contact details being published.
Many support groups make use of Facebook groups. Most of these groups are closed groups, and access is controlled by moderators. Those groups that are not yet closed are encouraged to change their group settings, to avoid invasion of their groups by unwanted participant such as officials on fishing trips.
Being a support group organizer can be a challenging task. To support these organizers, a closed group was created on Facebook where organizers can exchange ideas and help each other. Moderators of support groups are encouraged to join this closed group on Facebook. The name of the group is "Homeschool Support Group Moderators".
It is hoped that the private mailing lists and closed Facebook group will contribute towards creating a safe environment in which home education can flourish.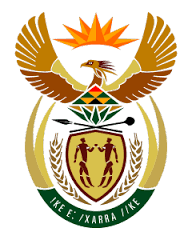 Stay Informed
When you subscribe to the blog, we will send you an e-mail when there are new updates on the site so you wouldn't miss them.
Comment for this post has been locked by admin.
Legal & Research
Research on home education consistently proves that home learners
+ View
Home schooling was recognized in 1996 in the SA Schools Act.
+ View
History of home education in South Africa (Wikipedia article)
+ View
Centres
Homeschool, micro-school, learning centre, unregistered private
+ View
Important considerations when starting a learning centre
+ View
There are various ways to find learning centres. Since there is
+ View