Slideshow Link Generator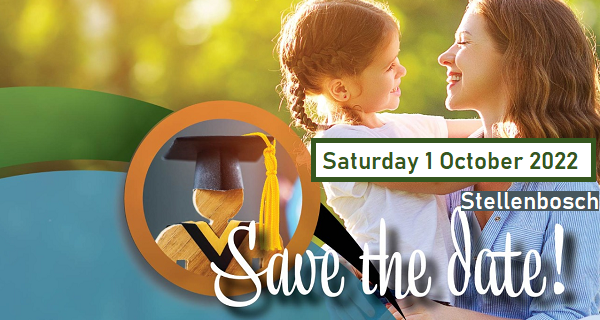 Cape Home Education Expo
Bookmark this event!
Date : 1 October 2022
Time : 09h00 - 15h00
Place : The Woodmill, Vredenburg Rd Stellenbosch
Costs : R50 (webtickets, available online or at PicknPay) 
Kids  <18  FREE entrance 
The annual Alternative Education Expo will take place at the Woodmill in Stellenbosch on the 1st of October 2022.
The expo offers a variety of resources to make it worthwhile for parents that are considering home education, parents that have just started out as well as experienced homeschool parents. Come and meet suppliers, other homeschooling parents in the food court and support our young entrepreneurs at the kid's market!
Let the kids come and enjoy the kid's activities!
Homeschool Experts will encourage and equip parents through the presentation of various topics related to home education during our talks and workshops stream.
More Information : www.homeschoolexpo.co.za of 087 231 1644
WORKSHOP AND TALKS
9:15 - Homeschooling with confidence - top tips to get started.
Wendy Young, Footprints on our land

09:45 - Registration. What does the law say?
Bouwe van der Eems, Pestalozzi Trust

10:15 - Individualised learning: no more teaching to the middle!
Mark Anderson, Koa Academy

10:45 - Why is Socialising and Community Engagement important in Online Schools - The Wingulian Way.
Ian Strydom, Wingu Academy

11:15 - Senior High.
Colin Northmore, Evolve Online School

11:45 - When you don't know what's next, homeschooling the Brainfriendly way. Q&A. Veteran homeschool moms and experts.
Thea Lombard,  Saintsburg Edu Village

12:15 - The Role of Cambridge in Home Schooling.
Nicholas Oshry, British International Distance College

12:45 - The vital role of the father and husband in homeschooling.
Marc Ries, Love2Learn

13:15 - Raising outdoor children in an indoor world.
Wendy Young, Footprints on our Land

13:45 - Living life backward - growing up with Dyslexia.
Melissa van Hal, Eduhelp
Events
+ View
+ View
Legal & Research
Research on home education consistently proves that home learners
+ View
Home schooling was recognized in 1996 in the SA Schools Act.
+ View
History of home education in South Africa (Wikipedia article)
+ View
Centres
Homeschool, micro-school, learning centre, unregistered private
+ View
Important considerations when starting a learning centre
+ View
There are various ways to find learning centres. Since there is
+ View