Maths, Science, Technology & Accounting

When there's an area of mathematics that's difficult to understand, it's wonderful to have a helping hand to make things easier. The Maths Gaps series offers just that kind of help! The eight Maths Gaps books for Foundation Phase, and the five Maths Gaps for Intermediate Phase, will help learners to overcome problem areas so that these don't continue into later years.
Each Foundation Phase Maths Gaps book covers Grades 1, 2 and 3, and each Intermediate Phase Maths Gaps book covers Grades 4, 5 and 6. They work through all the basics that learners will need. Each book:
addresses specific gaps in focused sections
briefly describes to the teacher, tutor or parent how to approach the learning under each heading, and what to focus on
provides an example of how to do a particular section of work
provides lots of practice activities per section
offers assessments to use at the end of each grade, and provides a final end-of-phase assessment to make sure that learners have grasped the previously tricky learning area and addressed the Maths Gap!
The series was written and reviewed by Foundation Phase and Intermediate Phase experts and is compliant with the CAPS curriculum. The Maths Gaps series is a useful practice and intervention tool that can be used in the classroom and at home.
Mathematics can improve, with these fun, easy-to-use books.
Follow this link to view the Maths Gaps brochure: https://bit.ly/314jOIJ
TITLE
ISBN
FOUNDATION PHASE

ENGLISH

Understanding numbers and place value
9781431054886
Addition and subtraction
9781431054893
Grouping and sharing
9781431054909
Fractions
9781431054916
Patterns
9781431054923
Measurement
9781431060023
Time
9781431060030
Solving problems
9781431060047

AFRIKAANS

Verstaan getalle en plekwaarde
9781431054930
Optel en aftrek
9781431054947
Groepeer en deel
9781431054954
Breuke
9781431054961
Patrone
9781431054978
Meting
9781431060078
Tyd
9781431060085
Los probleme op
9781431060092
INTERMEDIATE PHASE
ENGLISH
Fractions
9781431057863
Multiply and divide
9781431057849
Solving problems
9781431057856
Patterns
9781431060054
2D Shapes and 3D Objects
9781431060061
AFRIKAANS
Breuke
9781431057870
Vermenigvuldig en deel
9781431057894
Los probleme op
9781431057887
Patrone
9781431060108
2D vorms en 3D voorwerpe
9781431060115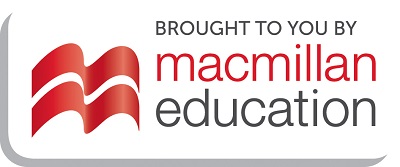 Contact us on:
Customer Services
Tel: 011 731 3300
Fax: 011 731 3500
Email: This email address is being protected from spambots. You need JavaScript enabled to view it.
Website: www.macmillan.co.za
Legal & Research
Research on home education consistently proves that home learners
+ View
Home schooling was recognized in 1996 in the SA Schools Act.
+ View
History of home education in South Africa (Wikipedia article)
+ View
Centres
Homeschool, micro-school, learning centre, unregistered private
+ View
Important considerations when starting a learning centre
+ View
There are various ways to find learning centres. Since there is
+ View