Books, Language & Arts
The newest way to learn Afrikaans FAL

The new Kliek workbooks offer a blended learning approach to teaching and learning First Additional Language Afrikaans. This series offers four new grade-specific workbooks for Grades 8, 9, 10 and a combined workbook for 11 & 12. This series allows learners to improve their skills in Afrikaans and to work at their own pace to complete activities in the workbook and online.
Workbook features:
Grade-specific
Full colour visuals with a modern layout\
Exercises given after each unit
QR codes at the start of each topic that link to online activities
User code provided in the front of the workbook for access to the online portal
Adequate space to fill in answers
Content features:
Phonics
Using a dictionary
Complete explanations of all basic language principles and concepts
Vocabulary extension
All creative writing formats are explained and represented in interesting examples
Oral activities including: listening, reading and speaking
Curriculum:
CAPS and IEB aligned
Suitable for home-schooling
Online component features:
User-friendly online portal with additional exercises
Interactive activities
Available on smartphone, tablet or laptop
| | |
| --- | --- |
| TITLE | ISBN |
| Kliek 8 | 9780639827353 |
| Kliek 9 | 9780639827315 |
| Kliek 10 | 9780639827360 |
| Kliek 11 & 12 | 9780639827339 |

Follow this link to view the KLIEK brochure: https://bit.ly/3txhzth
Order KLIEK today to give your child a great experience in learning Afrikaans FAL. For more information visit www.youronlineteacher.co.za or email This email address is being protected from spambots. You need JavaScript enabled to view it.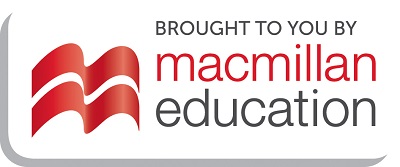 Contact us on:
Customer Services
Tel: 011 731 3300
Fax: 011 731 3500
Email: This email address is being protected from spambots. You need JavaScript enabled to view it.
Website: www.macmillan.co.za
Legal & Research
Research on home education consistently proves that home learners
+ View
Home schooling was recognized in 1996 in the SA Schools Act.
+ View
History of home education in South Africa (Wikipedia article)
+ View
Centres
Homeschool, micro-school, learning centre, unregistered private
+ View
Important considerations when starting a learning centre
+ View
There are various ways to find learning centres. Since there is
+ View