4 minutes reading time
(761 words)
Lesufi's dilemma
In 2017 the education sector reached a crossroad that will determine the future of education for the next decades. At the start of the school year tens of thousands of learners in Gauteng and Western Cape could not be placed in public schools. In the last quarter the state proposed new legislation to reduce the powers of School Governing Bodies (SGB's) of public schools and to bring mainly unregulated homeschooling under state control.
Public schools are largely managed by SGB's elected by parents. The SGB's have powers to determine the admission policy, appoint teachers and charge school fees. In some public schools, SGB's appoint additional teachers at the cost of parents. In these public schools SGB's use their powers and funds to appoint additional teachers to offer a high quality education at an affordable cost. Such schools are known as former model-C schools. Due to the high cost of registered private schools, these schools are the only affordable option available to many middle class parents to get a high quality education for their children.
On the other side, public schools in general do not have sufficient capacity to accommodate all learners. In the metropolitan areas of Gauteng and the Western Cape the education MEC's are under pressure to find space for the growing number of learners. The no fee schools are filled to capacity and provincial education departments do not have powers to place learners in schools where the SGB's use their power to limit class sizes and charge school fees. Reducing the powers of SGB's is therefore required to force these schools to accommodate more learners. However, if these schools accommodate more learners, class sizes will increase and the quality of education provided will deteriorate. It is therefore not surprising that there was an unprecedented reaction to the BELA Bill.
If the former model-C schools deteriorate, the only remaining alternatives to middle class parents would be home education and cottage schools. However the BELA Bill will significantly raise the cost of home education and make cottage schools illegal. This means that the only affordable form of education will be home education without registration and unregistered cottage schools, which are referred to as outlaw education. The growth of outlaw education has been a trend since 1994 and is described in an article by Leendert van Oostrum published in an international magazine with the title : "South Africa's outlaw educators". The implementation of the BELA Bill in its current form will cause increased growth of an education-Toll highway where nobody registers and nobody pays toll fees.
This bill presents MEC's such as Lesufi with a dilemma. Reducing the power of SGB's will create more space in public schools, but takes away affordable quality education from the middle class and drives learners into outlaw education. Leaving SGB's intact will not alleviate the growing problem of tens of thousands of learners that cannot be placed.
Since BELA Bill was published, the education sector is at a cross road, and the state has to choose the road forward. There are three roads to choose:
Road to nowhere : Keep the SA Schools Act as it is. This will cause that former model-C schools will continue to provide an affordable form of quality education and outlaw education continues to grow at current levels. Pressure to place learners in public schools increases.


eduToll road : Implement the BELA Bill in its current form. This will cause former model-C schools to collapse due to overloading, and many learners from these schools move to outlaw education. Outlaw education will grow faster. Pressure to place learners in public schools will reduce a little bit, but politicians can at least claim that they have used their power to alleviate the problem.


Lekgotla road : This option is to only implement the SGB part of BELA Bill and declare an amnesty on outlaw education. After this, engage in real public participation, and not fake public participation as was the norm the last decades. It will have the same effect as B., but it creates a safe environment where outlaw education can grow and create formal structures. The state can then engage with these formal structures and work with them to create an acceptable regulatory framework for all, so that they can become part of inlaw education. Pressure to place learners in public schools will reduce, and the middle class will have an inlaw place to move their children.
It is hoped that MEC's will make decisions that will not only serve the interests of the state, but also those of citizens.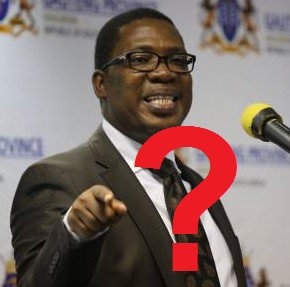 Stay Informed
When you subscribe to the blog, we will send you an e-mail when there are new updates on the site so you wouldn't miss them.
Comment for this post has been locked by admin.
Legal & Research
Research on home education consistently proves that home learners
+ View
Home schooling was recognized in 1996 in the SA Schools Act.
+ View
History of home education in South Africa (Wikipedia article)
+ View
Centres
Homeschool, micro-school, learning centre, unregistered private
+ View
Important considerations when starting a learning centre
+ View
There are various ways to find learning centres. Since there is
+ View