2 minutes reading time
(386 words)
Cuban parents arrested for home education
Cuban pastor Ramón Rigal and his wife Adya living in Cuba decided to homeschool because they wanted a better education for their children. "We wanted the freedom to give our children the education that we, the parents, have chosen," Ramón explained.
Ramón tried to discuss this with the authorities, but were told that if they were to do this, he and his wife would be imprisoned and their children sent away, just like the apartheid government did in South Africa. The parents Andre and Bokkie Meintjies were jailed in 1994, and their children were placed in an orphanage, because they educated their children at home. However a few years later the Nelson Mandela government legalised home education in South Africa with the publication of the South African School Act in 1996, in which provision was made for home education in sec. 51.
On February 21 at 8:15 p.m., two police officers showed up at Ramón and Adya's home with the intent to take them to police station. After pleading with the police not to take them because their children were home, Ramón offered to that he and his wife would appear at the office later.
When they arrived at the police station, the Rigals were formally arrested and charged with "acting contrary to the normal development of a minor" and were detained the entire day as well as the next day. Both parents are now required to check in with the police every week in person until their trial.
The Pestalozzi Trust has written a letter to the Cuban embassy in Pretoria and requested them to release the family and allow for home education in Cuba. Click here to read the letter.
The Homeschool Legal Defense Association (HSLDA) in the USA has also written a letter to Cuban authorities and has created a petition that parents can sign to support the family in Cuba.
South African parents are encouraged to support homeschooling parents by signing this petition. Click here to sign the petition.
It is thanks to support from homeschoolers that the South African government made provision for home education in South Africa, and therefore South African parents should also support homeschooling parents in other countries.
 The photo below shows Ramón Rigal and his wife Adya while waiting in the police station.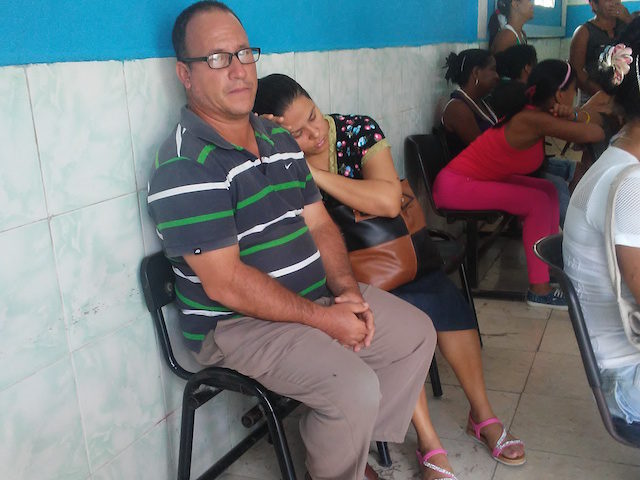 Stay Informed
When you subscribe to the blog, we will send you an e-mail when there are new updates on the site so you wouldn't miss them.
Comment for this post has been locked by admin.
Legal & Research
Research on home education consistently proves that home learners
+ View
Home schooling was recognized in 1996 in the SA Schools Act.
+ View
History of home education in South Africa (Wikipedia article)
+ View
Centres
Homeschool, micro-school, learning centre, unregistered private
+ View
Important considerations when starting a learning centre
+ View
There are various ways to find learning centres. Since there is
+ View