Support Groups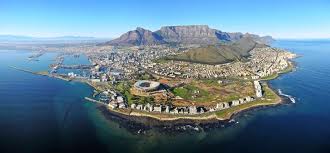 The CHE (Cape Home Educators) organises a Sport Day, Winter Workshop, Expo, Eisteddfod and a Prizegiving every year.
To contact the, visit their website at www.capehomeed.co.za or email them at This email address is being protected from spambots. You need JavaScript enabled to view it.
Facebook group for home school families in the Cape Peninsula area. Click here to visit the group.
Homeschool Choir
VIVOX is an acapella group that consist of a dynamic group of students from different high schools in the Northern Suburb. We sing a broad range of music. We perform at schools, take part at eisteddfods and in competitions, we sing at functions, host concerts and have an annual Christmas Carol show. To become part of this group, email the conductor, Maria Rademan-Viviers at This email address is being protected from spambots. You need JavaScript enabled to view it..
We look forward to bring different students from the Northern Suburb High School community together. To have a look at what we do, find us on Instagram and Facebook on our handle, @vivox_voices. Click here to visit our website
The Northern Suburbs Children's Choir
The NSCC is a children's choir that brings children between the ages of 8-14 together to sing and have fun whilst creating a musical learning opportunity. Practice takes place in Durbanville on Tuesdays from 16:30-17:30. Contact us for more information.
Click here to visit their Facebook page
.
Special Education Needs group for Western Cape
This group is to support parents of home educated children that have Special Educational Needs. Please feel free to share information, advertise events for SEN, ask questions and offer support. Click here to visit their facebook group.
 Special Education Needs Forum for Change
This forum has been set up in order to facilitate change for the better in SEN provision in the Western Cape. The ultimate aim is to empower our children to succeed. Ultimately, I want there to be appropriate provision at all levels -- mainstream, special school and homeschool, so that parents can make the right choices for their children, and can access the best provision available, as cost effectively as possible. Click here to join their facebook group.
There are around 50 families known to be homeschooling in the Overberg area, in towns and villages such as Gansbaai, Stanford, Villiersdorp, Kleinmond, Betty's Bay, Caledon and Hermanus. This support group meets regularly to visit  educational places of interest as well as to enjoy social interaction with other homeschooling families. Click here to visit their website.
Homeschool group in the Somerset West and Strand area. Click here to visit their website.
Ondersteuningsgroep vir voorskoolse kinders.
Kliek hier
om hulle Facebook bladsy te besoek.
Other Support Groups
Durbanville : Open to home school families in Durbanville area. We meet monthly for a social, and share info about outings, playdates, etc via our Google group. Go to https://groups.google.com/group/durbanville-homeschoolers to join.
Weskus/West Coast
: Currently encompasses the following area: Mooreesburg, Malmesbury, Hopefield, Dwarskersbos, Velddrif, St. Helena Bay, Paternoster, Vredenburg, Saldanha, Langebaan. We meet once per month on the third Thursday. Subscribe to mailing by sending an email to
This email address is being protected from spambots. You need JavaScript enabled to view it.
Legal & Research
The information provided by the media and government officials on the
+ View
Research consistently proves that homelearners perform better.
+ View
History of home education in South Africa   Home schooling (which
+ View
Centres
Since there is no central registry of learning centres, they are
+ View
Support for learning centres SAHomeschoolers.org receives regular
+ View
Important considerations when starting a learning centre
+ View