Mission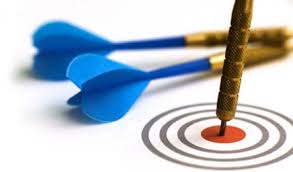 Since its inception in 1992, the Association for Homeschooling has promoted the recognition of the right of parents to educate their children within the family in South Africa, as it is recognised in art. 26 of the Universal Declaration of Human Right which states: "Parents have a prior right to choose the kind of education that shall be given to their children." Since 2010, the Association also promotes these parental rights in the larger Southern Africa region.
The Association achieves it's mission through the following initiatives:
Interacting with government and the media

to promote the rights of parents (See the letters of the Association under the "Media" tab of the website).



Informing parents

about home education by providing documents that are available on the website. See the "Getting Started", "Legal" and "Matric" tabs on the website.


Keeping the homeschooling community informed on

current affairs related to home education

by means of the Blog on the website, a Facebook page a Twitter feed and a Youtube channel.


Bringing homeschooling parents and the suppliers of educational products and services in contact with each other by providing an

advertising facility

. See the "Curriculums etc." and "Events" tabs on the website.


Bringing homeschooling parents

in contact with other homeschooling parents

. See the "Support" tab on the website.


Keeping suppliers of educational products and services by maintaining and

mailing list of educational supplier

s and distributing a newsletter about marketing opportunities and regulatory developments to these suppliers.
The website www.sahomeschoolers.org went live in Jan. 2011 and has since then been established as the most comprehensive website on homeschooling in South Africa. Sometimes it receives more than 10 000 visits in one month. A journalist from Fair Lady that wrote an article on homeschooling said the following about the website : "...so many people recommended the SA Homeschoolers website that I've included it in the piece as a trusted resource for people wanting more information."
Legal & Research
Home Education is legal in South Africa and internationally.
+ View
Research consistently proves that homelearners perform better.
+ View
History of home education in South Africa   Home schooling (which
+ View
Centres
Important considerations when starting a learning centre
+ View
Regulatory environment & support for learning centres
+ View
Since there is no central registry of learning centres, they are
+ View
Q & A
There are a number of ways that homelearners can get a matric. The most popular form of matric is the academic matric. W...
There is no curriculum that is the best curriculum for all families. Parents must have a look at as many as possible cur...
The sahomeschoolers.org website has a list of selected free resources that are available, as well as a service where hom...