Support Groups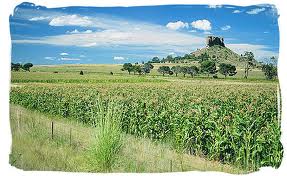 Tuisskoolgroep vir uitstappies  in Bloemfontein en omgewing

Die Vrystaat tuisonderrig groep kom van tyd tot tyd bymekaar en reël uitstappies. Die meeste van maak gebruik van informele programme. Almal is op 'n e- mail lys en word so gekontak wanneer daar iets gereël word. Stuur 'n epos aan die ondersteuningsgroep (onderaan) om hulle te kontak of besoek hulle webwerf by http://fshomeschoolers.blogspot.com/
 

Vrystaat Tuisonderrig Forum
Ondersteunings- en gesels groep vir alle tuisskool ouers. Kliek hier om aan te sluit by die Facebook groep.
---
Click here to send a message to a private list of support groups. They will contact you if they can assist you.
Kliek hier om 'n boodskap te stuur aan 'n private poslys van ondersteuningsgroepe. Hulle sal u kontak as hulle u kan help.
Legal & Research
The information provided by the media and government officials on the
+ View
Research consistently proves that homelearners perform better.
+ View
History of home education in South Africa   Home schooling (which
+ View
Centres
Support for learning centres SAHomeschoolers.org receives regular
+ View
Important considerations when starting a learning centre
+ View
Since there is no central registry of learning centres, they are
+ View
Q & A
There are a number of ways that homelearners can get a matric. The most popular form of matric is the academic matric. W...
There is no curriculum that is the best curriculum for all families. Parents must have a look at as many as possible cur...
The sahomeschoolers.org website has a list of selected free resources that are available, as well as a service where hom...