Support Groups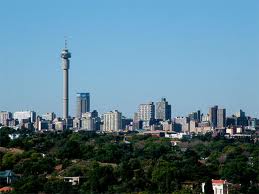 Midrand Group
Due to the success of the first group, and to the growth and success of future groups, we would like to invite you and your children to our home school support group meeting on the following Friday's for the year: 22nd March, 26 April, 31 May, 28 June, 26 July, 30 August, 27 September, 25 October and 29 November 2013.
Venue: 26 Walton Road, Carlswald, Midrand. Arrival time is 9am for 9:30. Send a message to the private support mailing list to contact them.
Homeschoolers in Johannesburg
A community for homeschoolers in the Johannesburg area who would like to collaborate, meet other homeschoolers, plan events and more. Visit their Facebook Page.
Johannesburg North and West Home Education Group
This group is a community of home education/ homeschooling families in the North and West of Johannesburg. The purpose of the group is to collaborate and coordinate the socials, outings and events for our home educated children in the area. the group is for fun and friendship. By Homeschooling/ home education, we mean, anyone whose children do not attend an official school but are rather educated, by which ever means the parents decide, at home. Everyone who homeschools their children and who aims to actively participate in the group and the co-ordination and support of its activities are welcome. In joning this group, you agree to the all the above and you agree to always treat every member and there families with kindness and respect.
To contact them, visit their Facebook Group.
Randburg, Roodepoort en Wesrand Groep

 
Ondersteuningsgroep is vir Afrikaanse en Engelse gesinne in Johannesburg -- Randburg, Roodepoort en Wesrand. Irene Smit -- 4 kinders D 18, S 16,13,10 TS vir 12 jaar plus. Kontak die groep deur die private ondersteuningsgroep poslys.
Evergreen Parenting Facilitor  http://www.evergreenparenting.co.za/
Tall Tree Facilitor http://www.talltreestraining.com/
East Rand Homeschoolers
This group is created to help network homeschooling families living in the Benoni/Boksburg and surrounding areas. It is designed to share homeschooling news and information including formal or informal educational activities, classes, workshops, sports activities,meetings, study groups, get-togethers, announcements on upcoming events etc. Visit http://groups.yahoo.com/group/EastRandHomeschoolers/ to join the mailing list of this support group.
Guitar group for homeschoolers
Homelearners wishing to play the guitar, take individual lessons , and also play together can join this group. We also would like to offer a musical knowledge, appreciation and theoretical class for homeschoolers. At the moment we have 2 groups. There is also a music instrument preparation class once a month, which helps to prepare the child to be ready to start an instrument, or to aid them as a beginner on their instrument. Contact the group via the private support group mailing list.
---
Click here to send a message to a private list of support groups. They will contact you if they can assist you.
Kliek hier om 'n boodskap te stuur aan 'n private poslys van ondersteuningsgroepe. Hulle sal u kontak as hulle u kan help.
Legal & Research
The information provided by the media and government officials on the
+ View
Research consistently proves that homelearners perform better.
+ View
History of home education in South Africa   Home schooling (which
+ View
Centres
Since there is no central registry of learning centres, they are
+ View
Support for learning centres SAHomeschoolers.org receives regular
+ View
Important considerations when starting a learning centre
+ View