Seminars & Expo's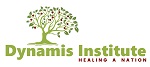 Home Education Seminar and understanding the freedom and liberty of Uncapped Education. Uncapped Education promotes Simplicity in Education, has true learning, liberty and a positive economic impact as its outcome and defines a wide range of principles and philosophies that contribute to true learning.
Practical application of curriculum and ethos to truly equip your children (The focus will be on the individual needs of each family)
The seminar is a prerequisite for the practical workshop. 
Date : 24 February 2018
Place : Clarens, Free State 
Seminar: 09h00 – 13h00
Lunch: 13h00 – 14h00
Practical workshop: 14h00 – 16h00
Contact: Martie du Plessis at This email address is being protected from spambots. You need JavaScript enabled to view it. or www.dynamislearning.co.za
Legal & Research
The information provided by the media and government officials on the
+ View
Research consistently proves that homelearners perform better.
+ View
History of home education in South Africa   Home schooling (which
+ View
Centres
Since there is no central registry of learning centres, they are
+ View
Support for learning centres SAHomeschoolers.org receives regular
+ View
Important considerations when starting a learning centre
+ View