Slideshow Link Generator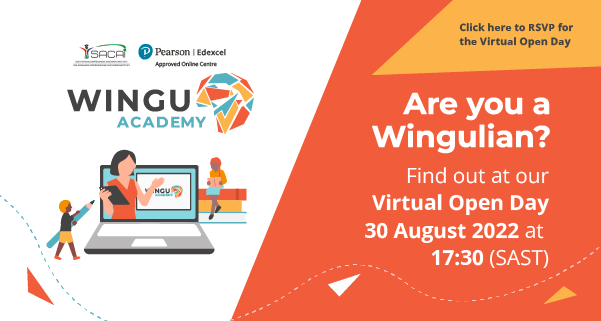 Are you a Wingulian and just don't know it yet?
Do you need a fresh start at a new school?
Join us at our Wingu Virtual Open Day
Date and time: 30 August 2022 at 17:30 (SAST).
Find out what life as a Wingulian is like.
From our world-class online education to how we assist with student well-being. For us, education is not a one-size-fits-all solution.
With our Pearson Edexcel accredited British International Curriculum, you can study anywhere in the world!
Secure your spot today.
RSVP at: bit.ly/WinguOpenDay
Events
+ View
+ View
Legal & Research
Research on home education consistently proves that home learners
+ View
Home schooling was recognized in 1996 in the SA Schools Act.
+ View
History of home education in South Africa (Wikipedia article)
+ View
Centres
Homeschool, micro-school, learning centre, unregistered private
+ View
Important considerations when starting a learning centre
+ View
There are various ways to find learning centres. Since there is
+ View