Matric Providers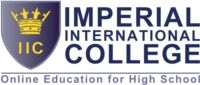 Imperial International College offers Online Education for High School, in particular IGCSE and AS-Levels (Grades 10 - 12); and is the ideal vehicle for students (and adults) who prefer to study online and via distance, in order to prepare them to write these prestigious examinations and school-leaving qualification.
Our online support includes video lectures, daily lesson plans, assessments and memoranda, as well as Tutor Support via telephone and e-mail. All this and more is geared to assist our students to walk away with an AS-Level (Grade 12) qualification, with Matric exemption.
This highly respected, international qualification is accepted by all universities in South Africa and by many other institutions around the world.
We have a January and June intake annually for both IGCSE and/or AS-Levels; and each is designed to be completed over 18 months.
To apply, kindly complete an Application Form and forward accordingly to us at I.I.C.
 Or, for more information, please contact us.
Tel:                 087 365 2091.
E-mail:           This email address is being protected from spambots. You need JavaScript enabled to view it.
Web:              www.iic-online.com
Legal & Research
Research on home education consistently proves that home learners
+ View
Home schooling was recognized in 1996 in the SA Schools Act.
+ View
History of home education in South Africa (Wikipedia article)
+ View
Centres
Homeschool, micro-school, learning centre, unregistered private
+ View
Important considerations when starting a learning centre
+ View
There are various ways to find learning centres. Since there is
+ View