Maths, Science, Technology & Accounting

Max Science primary is a highly engaging and effective scheme based on the most successful teaching methodologies used in world science today. The programme utilises Enquiry Based Learning which allows learners to fully engage with the concepts they are learning and makes learning contextualised to their own experiences and curiosities.
Max Science primary introduces learners to the key concepts and topics of primary biology, chemistry and physics with carefully-scaffolded resources that build knowledge and confidence throughout the course. All the content has been written by a highly experienced and knowledgeable author team. As well as following the most effective approaches for mastering scientific skills, our titles focus on the challenges posed by scientific language and are carefully designed to promote fluency of scientific language and terminology.
About the series
support for parents and teachers who are focusing on the development of enquiry-based learning skills with their learners
embedded language support for learners and teachers whose first language may not be English
over 100 free, downloadable online resources for each stage which include Worksheets, Teacher's Notes (with language support) and Answer Keys
step-by-step guidance for teachers on how to approach and scaffold lessons appropriately to encourage learners to work both independently and collaboratively on key tasks
At a Glance
Learner Books (print and digital formats available)
Workbooks
Journals
Teacher's Guide
Teacher's Presentation Kit
Follow this link to view the Max Science Primary brochure: https://bit.ly/387dLJX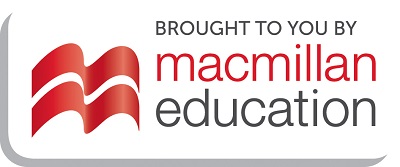 Contact us on:
Customer Services
Tel: 011 731 3300
Fax: 011 731 3500
Email: This email address is being protected from spambots. You need JavaScript enabled to view it.
Website: www.macmillan.co.za
Events
+ View
+ View
Legal & Research
Research on home education consistently proves that home learners
+ View
Home schooling was recognized in 1996 in the SA Schools Act.
+ View
History of home education in South Africa (Wikipedia article)
+ View
Centres
Homeschool, micro-school, learning centre, unregistered private
+ View
Important considerations when starting a learning centre
+ View
There are various ways to find learning centres. Since there is
+ View