Books, Language & Arts
Grades 7-12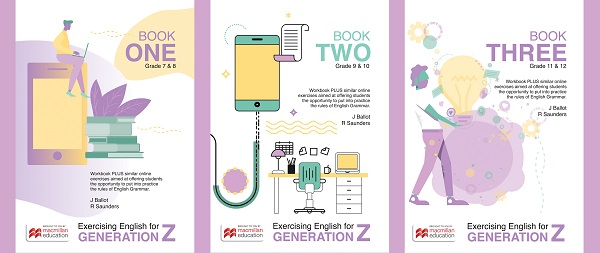 The remastered editions of this well-loved language title are the perfect resources for learning and teaching English for Generation Z.
These grade-specific titles offer a comprehensive selection of English exercises which provide learners with lots of practice of the rules of English language. An exciting new feature is that the workbooks are supported by online content which offers 1additional theory as well as interactive activities to reinforce what was studied.
All content of learning language is covered in each book and includes proficiencies such as visual literacy and summaries. This series gives the teacher the tools she needs to ensure that learners practice and grasp all concepts while actively engaging with the content and having fun doing so.
Features          
Written by experienced teachers
Contains an extensive selection of practical language exercises
Covers all language proficiencies in the relevant grades
Visual texts and summaries included
The online content is perfect for engaging today's learners
Learners get instant feedback on their progress of online activities
No internet needed to access digital version once downloaded through the application
Perfect for remote learning
Perfect for home schooling
Teachers can teach from the workbook and online portal in class and assign exercises for classwork or homework
Teacher memorandum available on the online portal
Colourful and modern books – aimed at Generation Z
Graded series:
Book 1 – Grades 7 & 8
Book 2 – Grades 9 & 10
Book 3 – Grades 11 & 12
TITLE & ISBN
Exercising English for Generation Z
Book One (Grades 7 & 8) – ISBN: 9780639827308
Book Two (Grades 9 & 10) – ISBN: 9780639827322
Book Three (Grades 11 & 12) – ISBN: 9780639827346
Language
English First Additional Language and Home Language
Curriculum
CAPS and IEB
Format
Blended learning solution: hardcopy workbook supported by digital learning content
Where to use the book
Classroom, home. Online version can be used anywhere, anytime. No WiFi access necessary once downloaded.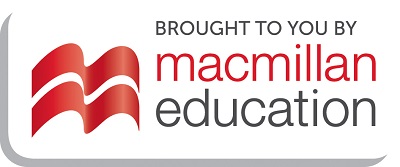 Contact us on:
Customer Services
Tel: 011 731 3300
Fax: 011 731 3500
Email: This email address is being protected from spambots. You need JavaScript enabled to view it.
Website: www.macmillan.co.za
Legal & Research
Research on home education consistently proves that home learners
+ View
Home schooling was recognized in 1996 in the SA Schools Act.
+ View
History of home education in South Africa (Wikipedia article)
+ View
Centres
Homeschool, micro-school, learning centre, unregistered private
+ View
Important considerations when starting a learning centre
+ View
There are various ways to find learning centres. Since there is
+ View