Books, Language & Arts

Verbeter in Afrikaans met hierdie prettige, gebruikers-vriendelike boeke!
Wanneer daar dele van Afrikaans is wat moeilik is om te verstaan, is dit wonderlik om 'n helpende hand te hê om dinge makliker te maak. Die Woordwys-reeks bied presies hierdie soort hulp aan!
Die vyf Woordwys-boeke dek grade 4, 5 en 6, en werk deur al die grondbeginsels wat leerders nodig het vir hulle taalreis vir beide Afrikaans Huistaal en Afrikaans Eerste Addisionele Taal:
Woordwys – Werk met woorde
Woordwys – Werk met sinne
Woordwys – Lees met begrip
Woordwys – Letterkunde
Woordwys – Skryf
Taalonderrig vind op 'n geïntegreerde wyse plaas in die klaskamer. Die Woordwys-boeke is ontwikkel om leerders die kans te gee om een vaardigheid of konsep op 'n slag te oefen en onder die knie te kry. Dit help leerders om probleemareas te oorkom sodat dit onmiddellik in die kiem gesmoor word en nie later meer probleme veroorsaak nie.
Elke Woordwys-boek dek grade 4, 5 en 6 en werk deur al die basiese kennis wat noodsaaklik is.
Kenmerke van die reeks:
Geskryf en hersien deur Intermediêre Fase kundiges
Voldoen aan KABV-kurrikulum
Spreek spesifieke leemtes in gefokusde areas aan
Notas en/of voorbeelde aan die begin van elke afdeling om die leerder, onderwyser of tutor te help met die konsep
Voldoende oefenaktiwiteite in elke afdeling
Verskillende tipes aktiwiteite, volgens moeilikheidsgraad, sorg dat daar genoeg oefening vir alle grade is
Aktiwiteite kan vir formatiewe en summatiewe assessering in die klaskamer gebruik word
Antwoorde vir alle aktiwiteite (behalwe vir Woordwys – Skryf)
Help leerders om die konnotasie tussen Engelse en Afrikaanse konsepte te maak. (Byvoorbeeld: Selfstandige naamwoord = Noun)
Antwoordspasies vir leerders om in te skryf
Volg hierdie skakel om die Woordwys brosjure te besigtig: https://bit.ly/3rZiuCs
| | |
| --- | --- |
| TITLE | ISBN |
| Woordwys – Lees met begrip | 9781431059836 |
| Woordwys – Werk met sinne | 9781431059829 |
| Woordwys – Letterkunde | 9781431059843 |
| Woordwys – Werk met woorde | 9781431059812 |
| Woordwys – Skryf | 9781431059850 |
| Woordwys Pack (all 5 titles) | 9781431060863 |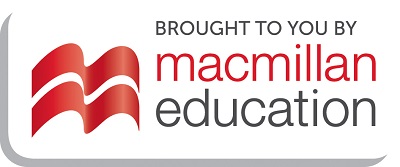 Contact us on:
Customer Services
Tel: 011 731 3300
Fax: 011 731 3500
Email: This email address is being protected from spambots. You need JavaScript enabled to view it.
Website: www.macmillan.co.za
Events
+ View
+ View
Legal & Research
Research on home education consistently proves that home learners
+ View
Home schooling was recognized in 1996 in the SA Schools Act.
+ View
History of home education in South Africa (Wikipedia article)
+ View
Centres
Homeschool, micro-school, learning centre, unregistered private
+ View
Important considerations when starting a learning centre
+ View
There are various ways to find learning centres. Since there is
+ View