Books, Language & Arts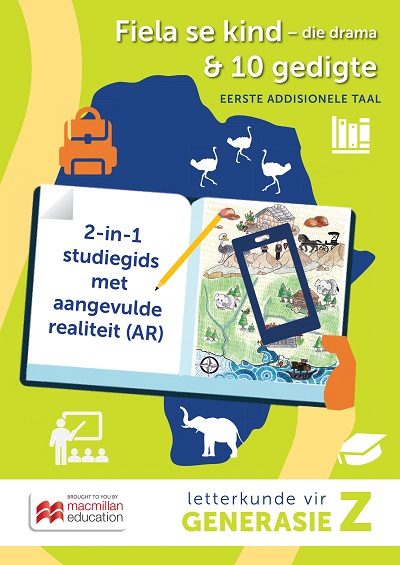 Fiela se kind – die drama & 10 gedigte is a fantastic new study guide aimed at bringing learning to life for Afrikaans learners. The study guide workbook is unique in that it combines both the drama and the poetry study, and it is further enhanced by its support of learning through Augmented Reality (AR).
The different texts each have images which the learners can scan with a smart device in order to access an animation or slideshow for further study. This engages learners and makes them eager to learn while making the content easier to understand.
The study guide format:
Fiela se kind – die drama
Learners simply scan a spot with their device and watch the page come to life.
There is an introduction which covers all the themes, character sketches, symbols and structure.
A vocabulary list in each scene gives learners additional support.
Typical exam-style questions are included after each scene to help learners prepare for assessments.
A Test Your Knowledge section at the end of each scene includes questions on imagery as well as a crossword.
Poems
At the beginning of each section there is a space for the learners to write in the poem so that it's close at hand while studying.
There is space in the margins for learner's notes.
There is a list of literary terms as well as examples in order to assist learners with interpreting the poems.
A vocabulary list for each poem helps learners to understand the content.
Each poem has a picture which the learner can scan with their device to access further notes, and often audio, to support their learning.
Follow this link to view the Fiela se kind – die drama & 10 gedigte brochure in English: https://bit.ly/3wPn3oo
Follow this link to view the Fiela se kind – die drama & 10 gedigte brochure in Afrikaans: https://bit.ly/3JWzrXa
Get yours from your nearest book store or contact This email address is being protected from spambots. You need JavaScript enabled to view it.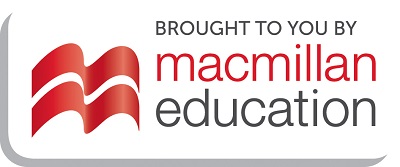 Contact us on:
Customer Services
Tel: 011 731 3300
Fax: 011 731 3535
Email: This email address is being protected from spambots. You need JavaScript enabled to view it.
Website: www.macmillan.co.za
Legal & Research
Research on home education consistently proves that home learners
+ View
Home schooling was recognized in 1996 in the SA Schools Act.
+ View
History of home education in South Africa (Wikipedia article)
+ View
Centres
Homeschool, micro-school, learning centre, unregistered private
+ View
Important considerations when starting a learning centre
+ View
There are various ways to find learning centres. Since there is
+ View