Matric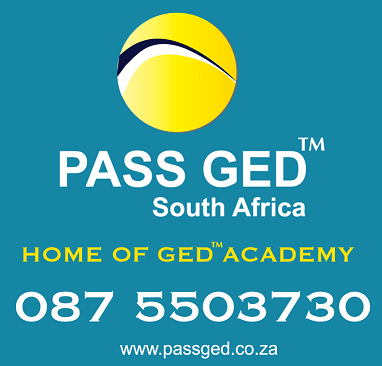 Original suppliers of GED Academy in South Africa - a self paced home study program to prepare you fully for the GED exams
Established in South Africa since 2013 and boasting hundreds of graduates who have passed their GED exams through our Academy.
We have a long record of assisting students obtain their GED diplomas.
We advise on converting GED diplomas into a Matric equivalent allowing students to attend college, university or get a job promotion.
There is nothing regarding GED education our professional team do not know how to assist you wish.
Call Jude or a GED consultant on duty now at 087 5503730. See our website- www.passged.co.za
Legal & Research
The information provided by the media and government officials on the
+ View
Research consistently proves that homelearners perform better.
+ View
History of home education in South Africa   Home schooling (which
+ View
Centres
Since there is no central registry of learning centres, they are
+ View
Support for learning centres SAHomeschoolers.org receives regular
+ View
Important considerations when starting a learning centre
+ View