Homeschool Curriculums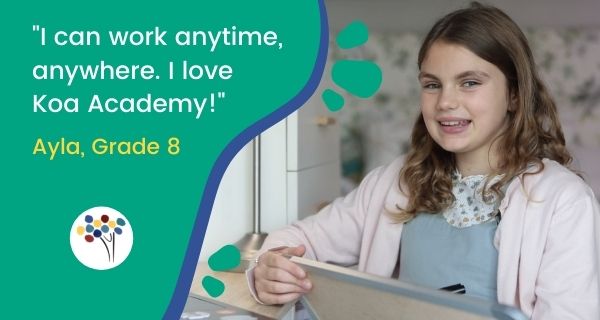 Koa Academy provides an IEB education for children in grades 4-12 through an online learning environment that is both flexible and structured. Our small classes (Pods) are highly engaging and allow children to work at their own pace while having constant access to outstanding academic support from a team of experienced educators.
Koa's academic program offers integrated learning across the South African curriculum through an innovative online platform, the best curated resources from around the world, ongoing assessment that is age appropriate, high levels of teacher time and instant feedback through a learner dashboard that is designed for your child to enjoy.
To find out more, visit our website: www.koaacademy.com
Drop us an email: This email address is being protected from spambots. You need JavaScript enabled to view it.
Or get in touch on WhatsApp: +27 76 784 358
Events

+ View

+ View
Legal & Research
Research on home education consistently proves that home learners
+ View
Home schooling was recognized in 1996 in the SA Schools Act.
+ View
History of home education in South Africa (Wikipedia article)
+ View
Centres
Homeschool, micro-school, learning centre, unregistered private
+ View
Important considerations when starting a learning centre
+ View
There are various ways to find learning centres. Since there is
+ View