Homeschool Curriculums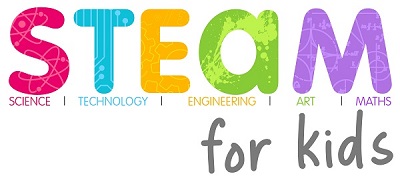 STEAM for Kids education is a digital skills programme for kids between the age of 5 & 16 years. Our courses extend beyond the classroom to embrace a wide range of extra-curricular activities for home-schoolers and traditional school goers.
Our online & face-to-face programmes include science, engineering, electronics, mechanical engineering, arts and crafts, and exploratory workshops. We use technology to move beyond the classroom walls and transform education with new e-skills development.
We are developing the digital innovators and technology experts of tomorrow!
Our Curriculum
Our curriculum includes CAPS-aligned coding & robotics subject, Scratch, Scratch Jnr, CSS, HTML, JavaScript, Python, React Native languages, and many more.
Programme on offer includes:

Coding
Robotics
Drone coding
Mobile Development
3D/4D printing technology
Chatbot coding
Web Development
Face-recognition coding
Self-driving car coding
Digital security
Basic computer literacy
Unplugged coding
Exploration workshops
Augmented reality & Virtual Reality
CAPS-aligned Coding & Robotics Learner books for Grade 1-3 & 7
Etc.

 
Legal & Research
Research on home education consistently proves that home learners
+ View
Home schooling was recognized in 1996 in the SA Schools Act.
+ View
History of home education in South Africa (Wikipedia article)
+ View
Centres
Homeschool, micro-school, learning centre, unregistered private
+ View
Important considerations when starting a learning centre
+ View
There are various ways to find learning centres. Since there is
+ View