Curriculums (R-12)
Are you looking for a unique opportunity to be personally and intimately involved in releasing your child's full potential? The globally successful A.C.E. home-education programme, aligned with the South African school curriculum, focuses on a principle-centred, individualised approach that nurtures your child's unique talents, by promoting character building, reasoning skills, accountability and goal setting. With a legacy of over 30 years in South Africa, more than 1 500 families are using the A.C.E. home-school programme.
Accelerate your child to their full potential today, by introducing them to the A.C.E. experience.
For more information visit our website at www.acehomeschool.co.za
Upon completion of the A.C.E. programme and additional requirements, students can write the National Senior Certificate or enrol for the Cambridge International Examinations.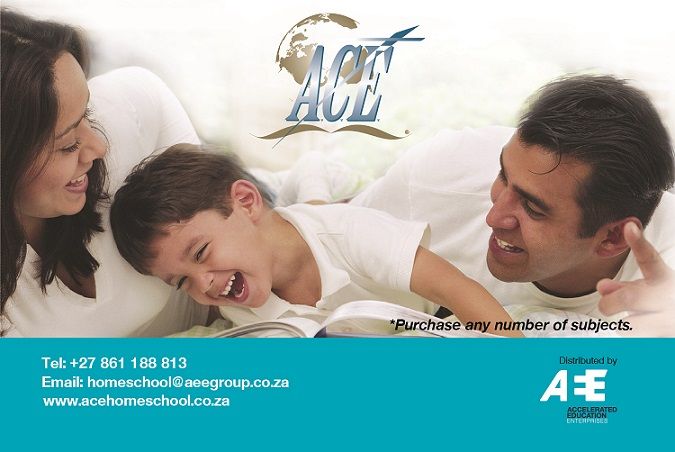 Legal & Research
Home Education is legal in South Africa and internationally.
+ View
Research consistently proves that homelearners perform better.
+ View
History of home education in South Africa   Home schooling (which
+ View
Centres
Important considerations when starting a learning centre
+ View
Regulatory environment & support for learning centres
+ View
Since there is no central registry of learning centres, they are
+ View
Q & A
There are a number of ways that homelearners can get a matric. The most popular form of matric is the academic matric. W...
There is no curriculum that is the best curriculum for all families. Parents must have a look at as many as possible cur...
The sahomeschoolers.org website has a list of selected free resources that are available, as well as a service where hom...