Homeschool Curriculums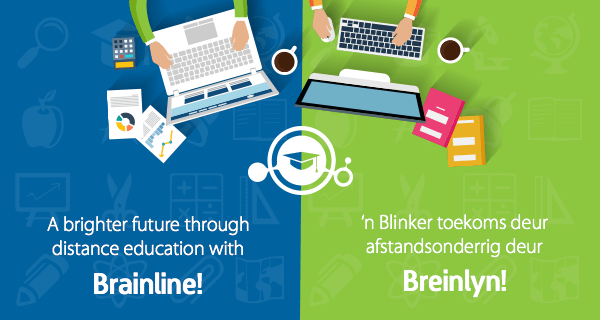 'n Blinker toekoms deur afstandsonderrig met Breinlyn!
Breinlyn Leerwêreld bied leerders van alle ouderdomme die waardevolle geleentheid om vanaf enige plek in die wêreld te studeer. Deur middel van uitstekende assessering en ongeëwenaarde ondersteuning, kan leerders hul internasionaal-erkende Nasionale Seniorsertifikaat verwerf.
Breinlyn Graad R vir kinders tussen 4 en 6 jaar oud
Graad R is 'n ontdekkingsreis waar kinders betekenis begin gee aan die wêreld rondom hulle. Leer speel-speel met Breinlyn se 21 modules propvol prettige aktiwiteite en lessies. Die program bestaan uit 'n geïntegreerde kurrikulum wat buigsaamheid bied, met informele assessering.
BreinlynEdu2Go vir Graad 1 - 7
Edu2Go is Breinlyn se unieke produk wat vir die laer grade ontwerp is. Dit skep die ideale platform vir 'n liefde vir onafhanklike en lewenslange leer. Die program stel die ouer/voog in staat om die leerder deur 'n een-tot-een basis te onderrig, met 'n volledige kurrikulum en self-assessering, asook opsionele formele assessering in Junie en November om 'n Breinlyn-rapport te ontvang.
BreinlynEXPRESS vir Graad 8 - 11
BreinlynEXPRESS word aan leerders in graad 8 tot 11 gebied. Dit is ideaal vir dié wat hul eie kurrikulum wil gebruik, maar nogsteeds die skoolgebaseerde assesseringskomponente (SGA) wat deur Breinlyn verskaf word, vir hul portefeulje op hul eie tyd wil voltooi. Nadat die leerder se portefeulje gemodereerde gemodereer is, kan 'n opsionele finale eksamen in November geskryf word om 'n Breinlyn-rapport te kry.
Breinlyn vir Graad 8 - 12 (in lyn met die IEB se riglyne)
Breinlyn bied 'n volledige KABV-kurrikulum met leerder- en ouergidse, asook geskeduleerde aanlynassessering, met die leiding van passievolle vakadviseurs regdeur die jaar. Assesseringsopdragte word gereeld intern en ekstern gemodereer om die gehalte, geldigheid en integriteit daarvan te verseker.
Breinlyn se registrasie by die IEB stel jou in staat om verseker te wees van gehalte-assessering in ooreenstemming met die beleid. Dit beteken dat jy Breinlyn ten volle kan vertrou om jou te help om 'n ten volle geakkrediteerde Nasionale Seniorsertifikaat wat deur Umalusi uitgereik word, te verwerf.
Matriek vir Volwassense (ouer as 18 jaar)
Dit is nooit te laat om 'n nuwe uitdaging aan te pak nie. Breinlyn bied die ideale geleentheid vir individue ouer as 18 wat graag hul Nasionale Seniorsertifikaat wil verwerf. Graad 10 en 11 word in die eerste jaar voltooi, terwyl graad 12 in die laaste jaar plaasvind.
Besoek ons by www.breinlyn.com om 'n lang en lonende verhouding met Breinlyn te begin
Visit us at www.brainline.com to start a long and rewarding relationship with Brainline!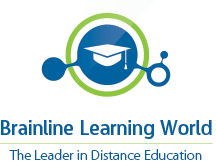 Legal & Research
The information provided by the media and government officials on the
+ View
Research consistently proves that homelearners perform better.
+ View
History of home education in South Africa   Home schooling (which
+ View
Centres
Since there is no central registry of learning centres, they are
+ View
Support for learning centres SAHomeschoolers.org receives regular
+ View
Important considerations when starting a learning centre
+ View