Homeschool Curriculums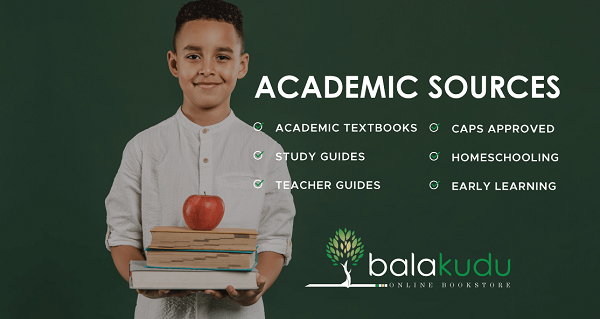 Bala Kudu Online Bookstore
Bala Kudu is translated from Swahili to English as "Read More" and we have decided to adopt this name in order to display our never waning commitment to the African book market as a whole. 
Bala Kudu Bookstore was founded in 2018 with the goal in mind to provide readers of all ages, ethnicity, language, and industry sectors with an enriched online bookstore to attend to all your reading pleasures and/or study needs.


We supply Academic sources:
- Early learning
- Teacher guides
- Homeschooling
- Study guides
- Caps approved
- Academic textbooks

Nationwide shipping and International shipping on request. 
Place orders online  or email us for a quote:  

This email address is being protected from spambots. You need JavaScript enabled to view it.

 | 021 100 4861 
Events

+ View

+ View
Legal & Research
Research on home education consistently proves that home learners
+ View
Home schooling was recognized in 1996 in the SA Schools Act.
+ View
History of home education in South Africa (Wikipedia article)
+ View
Centres
Homeschool, micro-school, learning centre, unregistered private
+ View
Important considerations when starting a learning centre
+ View
There are various ways to find learning centres. Since there is
+ View