Consulting & Legal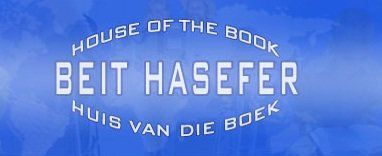 Persoonlike Nommer-pas Tuisonderig deur Beit HaSefer

(Geen 'een nommer moet almal pas' produkte nie!)


Wat is Beit HaSefer?
Het u opvoedkundige materiaal nodig? Wel, u is nie alleen nie – ons is tot u diens. Beit HaSefer het die oplossing geword vir vele mense en instansies, waarvan die vernaamste tuisskool ouers is wat die verantwoordelikheid van die opvoeding van hulle kinders op hulself neem. Anders as "diensverskaffers", wat hul eie sisteem van onderrig aan u verkoop, bied Beit HaSefer u opvoedkundige produkte. Ons bied u die opsie om die beste produk uit die grootste beskikbare reeks kwaliteit produkte te kies. Op hierdie wyse bied ons u 'n buigsame en koste effektiewe metode om u kind enige tyd en enige plek op te voed. Met ander woorde:- ons verskaf opvoedkundige oplossings waar die behoefte opvoedkundige produkte en materiaal is! BeitHaSefer is DIE "Huis van die Boek".
Waar is Beit HaSefer?
Beit HaSefer se dienste sluit posaflewering in. Telefoniese bestelling word spoedig hanteer, terwyl aflewering by die adres van jou keuse plaasvind. Ons is in Pretoria, Suid-Afrika gevestig waar baie van ons kliente ons besoek.

Wat is die betekenis van 'Beit HaSefer'?
Beit HaSefer" is 'n Hebreeuse term met 'n paar betekenisse. Eerstens, "Beit" beteken "Huis" en "Sefer" beteken "Boek". Die betekenis van "Ha" is "die", wat gevolglik die saamgestelde betekenis "Huis Die Boek" het. Wanneer ons dit meer verstaanbaar vertaal beteken dit eerstens "Huis van die Boek"- met ander woorde "die huis waar boeke is". Tweedens, as 'n Hebreeuse term, beteken dit "Skool". Die derde, en mees belangrikste betekenis is "Huis van die BOEK". Al is al die betekenisse vir ons familie van toepassing neem "die BOEK" (wat mense na verwys as "Die Bybel") die mees prominente "boek-plek" in ons huis en lewens. Om op te som: As familie is ons lewens op "die BOEK" gebaseer terwyl ons self as tuis-skool familie baie "Boeke" gebruik en derdens maak ons dit ons besigheid om mense met kwaliteit "Boeke" en ander opvoedkundige materiaal te help.

Wat bied Beit HaSefer jou?
Ons offer jou "DIE BESTE GEREEDSKAP vir die opvoedingstaak" teen die bes moontlikste prys!
Ons wys jou wat is beskikbaar en jy en jou kinders kies die mees toepaslikste en beste produk uit die wydste reeks produkte beskikbaar. Ons neem verskillende persoonlikhede, leerstyle, en jou voorkeur en aanslag met betrekking tot leer in ag en help jou om self die keuse te maak in wat jy wil gebruik. Jou keuse sal jy kan maak uit die grootse moontlike reeks van opvoedkundige produkte beskikbaar in die land. Vanaf 1997 ondersteun en help ons mense op hierdie manier. Wanneer jy opvoedkundige materiaal soek; onthou, - ons help jou, ons neem nie die besluite namens jou nie. Alle onderwysdepartement goedgekeurde, en vele ander boeke en opvoedkundige materiaal is by ons beskikbaar.

Kontak gerus vir Lindi by:
Beit HaSefer (Huis van die Boek )
Tel: 012-546-0701
Fax: 012-546-0701
Sel: 072 268 2237
Epos: This email address is being protected from spambots. You need JavaScript enabled to view it.
Webwerf: http://www.beithasefer.co.za

Opvoedkundige Produkte en Dienste:
Sagteware

Skool Boeke & Ander Opvoedkundige Boeke

Allerlei ander Opvoedkundige Produkte en Hulpmiddels

Tuis Opvoeding en Onderrig, Algemene Opvoedkunde en Opleiding & Ontwikkelings Konsultasie

Instruksionele Ontwerp & Kurrikulum Ontwikkeling

Veiligheid en Gesondheidsprodukte en Apparaat

Ons pos / koerier / lewer wereldwyd af

Diens met 'n glimlag

Vir kennisname: Kontak ons vir die wydste reeks opvoedkundige produkte (Opvoedkundige Sagteware / Kaspersky Internet Sekuriteit & Teen-Virus Sagteware / Opvoedkundige Rekenaar Sagteware / "Edutainment" / CD-ROMs / DVD's / Skool Boeke / Hulpbronne / Remediërende Leermateriaal en vele meer)

Ons spesialiseer daarin om vir jou 'n pakket volgens individuele leerders se persoonlike behoeftes saam te stel. Produkte word gekies uit 'n wye reeks van verskeie uitgewers. Ons neem ook jou geloofs- en persoonlike voorkeure in ag.
Legal & Research
The information provided by the media and government officials on the
+ View
Research consistently proves that homelearners perform better.
+ View
History of home education in South Africa   Home schooling (which
+ View
Centres
Important considerations when starting a learning centre
+ View
Regulatory environment & support for learning centres
+ View
Since there is no central registry of learning centres, they are
+ View
Q & A
There are a number of ways that homelearners can get a matric. The most popular form of matric is the academic matric. W...
There is no curriculum that is the best curriculum for all families. Parents must have a look at as many as possible cur...
The sahomeschoolers.org website has a list of selected free resources that are available, as well as a service where hom...