Articles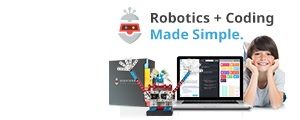 Save 10%
Our vision at ROBOTERRA is to bring people and robotics together in perfect harmony. We believe that good robots are built with quality technical elements, but great robots are built with the human element - a sum greater than its parts alone.
With our Origin Kit, CastleRock software and project-based leaning curriculum, we make robotics education easily accessible to teachers and students worldwide.
Use the coupon number to claim your 10% discount.
Legal & Research
The information provided by the media and government officials on the
+ View
Research consistently proves that homelearners perform better.
+ View
History of home education in South Africa   Home schooling (which
+ View
Centres
Since there is no central registry of learning centres, they are
+ View
Support for learning centres SAHomeschoolers.org receives regular
+ View
Important considerations when starting a learning centre
+ View