Articles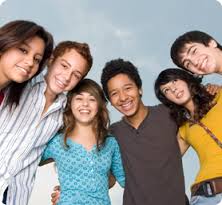 Contrary to the opinion of uninformed outsiders, socialization in home schooling is not such a pressing problem.
The research done confirms what many home schooling parents instinctively realise, and that is that children in home education do not have a substantial problem with socialization. Home learners on average see the same number of people as their peers in state or private schools. The difference is that they see people from all walks of life and from all age groups. Therefore they get on with all sorts of people, which is an excellent preparation for the modern career world, in which one seldom works together with a large group of people who are all precisely the same age as you are. Much rather you might find yourself part of a small group of people, of widely differing ages.
A homeschooling mother once contacted an adventure centre and received the following feedback on socialization from the organizers: "The problem with homeschool groups is that we find that our team building and conflict resolution programmes simply fall flat as the children don't fight!  Also, the groups are usually mixed-age and the older children automatically help the younger children."
Legal & Research
The information provided by the media and government officials on the
+ View
Research consistently proves that homelearners perform better.
+ View
History of home education in South Africa   Home schooling (which
+ View
Centres
Important considerations when starting a learning centre
+ View
Regulatory environment & support for learning centres
+ View
Since there is no central registry of learning centres, they are
+ View
Q & A
There are a number of ways that homelearners can get a matric. The most popular form of matric is the academic matric. W...
There is no curriculum that is the best curriculum for all families. Parents must have a look at as many as possible cur...
The sahomeschoolers.org website has a list of selected free resources that are available, as well as a service where hom...