Articles

Sport vir tuisleerders
Ouers wat tuisonderwys gee word dikwels gekonfronteer met die vraag : "Maar wat van sport?" In die verlede het ouers dikwels die vraag probeer vermy, maar vandag is dit nie meer nodig nie.
Daar is nou verskeie maniere waardeur  tuisleerders betrokke kan raak by georganiseerde sport. Hulle kan inskakel by privaat sportklubs,  privaat skole of tuisonderwys verenigings.
Sportklubs
Net soos enige individu (of skoolgaande kind wat 'n sport beoefen wat nie deur sy skool aangebied word nie) kan tuisleerders ook inskakel by private sportklubs. Deur hierdie klubs kan tuisleerders deelneem aan klub kampioenskappe op streeks, provinsiale en nasionale vlak.
SACSSA Privaat skole
Die South African Christian Schools Sport Association (SACSSA) is 'n organisasie wat georganiseerde sport aanbied vir private Christelike skole. SACSSA  reel sportbyeenkomste op streeks, provinsiale en nasionale vlak.
Die Vereniging vir Tuisonderwys het gesprek gevoer met SACSSA, en SACSSA het aangebied om ouers wat tuisonderwys gee in te lig oor Christelike skole in hulle omgewing wat deel is van SACSSA. Hierdie ouers kan dan hierdie privaat skool kontak, en hulle kinders kan inskakel by die sportgeleenthede by daardie skool. Deur hierdie skool kan die kinders dan deelneem aan streeks, provinsiale en nasionale byeenkomste wat gereel word deur SACSSA. Aangesien hierdie Christelike privaat skole dikwels klein is, verwelkom hulle tuisleerders se deelname om sodoende hulle getalle aan te vul.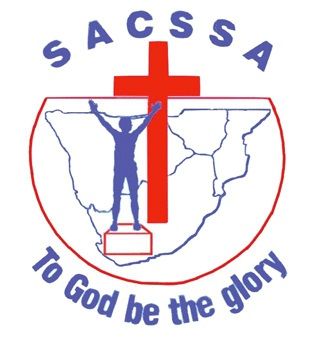 Tuisonderwys Verenigings
In sommige dele van die land is daar tuisonderwys verenigings wat 'n verskeidenheid aktiwiteite vir tuisskolers organiseer soos byvoorbeeld uitstallings, lesings, eisteddfods en ook sportbyeenkomste. Van hierdie verenigings is ook by SACSSA geaffilieer as 'n skool. Die kinders wat goed presteer by die vereniging se sport byeenkoms kan dan deurdring na streeks, provinsiale en nasionale byeenkomste wat georganiseer word deur SACSSA. Hier kompeteer die tuisleerders dan teen leerlinge van privaat skole.
Die volgende tuisonderwys vereniging organiseer sport byeenkomste:
NAVSFED Klubs
NAVSFED (Nasionale Afrikaner Volkseie Sportfederasie) is 'n organisasie wat aan ouers ondersteuning verskaf om plaaslike sportklubs te stig wat sport binne 'n Afrikaanse kultuurverband beoefen en wat geleenthede skep sodat hierdie klubs op nasionale en internasionale vlak kan meeding. Meer inligting oor hierdie organisasie kan verkry word op hulle webwerf by www.navsfed.co.za. NAVSFED reël jaarliks verskeie internasionale toere vir sportsoorte soos Rugby, Netbal, Hokkie, Krieket, Atletiek, Tennis en Gholf na lande soos die Verenigde Koninkryk, Frankryk, Italië, Wallis, Nieu-Seeland, Argentinië en België.

Afrikaanse tuisskool ouers wat aan hulle kinders die geleentheid wil gee om sport binne kultuur verband te beoefen kan NAVSFED skakel. Hulle kan self 'n tuisskool sportklub stig saam met ander ouers in die omgewing, of hulle kan inskakel by bestaande klubs wat by NAVSFED geaffilieer is.

Tuisskool ouers wat belangstel kan Andre Dippenaar by NAVSFED kontak per epos by This email address is being protected from spambots. You need JavaScript enabled to view it. of telefonies by 012 644 2234/5.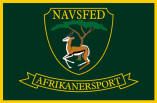 ===============================================
Sport for home learners
Parents that educate their children at home are often confronted with the question : "But what about sport?" In the past parents have often tried to avoid this question, but this is not necessary anymore.
There are now several ways in which home learners can take part in organised sport. They can join private clubs or they can take part in activities arranged by private schools or homeschooling associations.
Sport clubs
Just like any individual (and school children who participate in a sport that is not offered by their school), homelearners can also join any private sport club. Through this club they can take part in regional, provincial and national championships.
SACSSA private schools
The South African Christian Schools Sport Association (SACSSA)  is an organisation that arranges sport events for private Christian schools. SACSSA  arranges sport events on regional, provincial and national level.
The Association for Homeschooling has had discussions with SACSSA, and SACSSA offered homeschooling parents their assistance. Homeschooling parents can contact a SACSSA representative in their region, and this SACSSA representative will give them information about private schoosl in their area that is part of SACSSA. There children can then take part in the sport activities at that school, and through the school they can take part in regional, provincial and national events arranged by SACSSA. Click here to visit the SACSSA website.
Homeschooling associations
In some parts of the country there are homeschooling associations that arrange a variety of events for homeschoolers such as expos, lectures, eisteddfods and also sports days. Some of these associations are also registered with SACSSA as a school. The children that perform well in the sports day of the association can then go through to regional, provincial and national events arranged by SACSSA. At this events the homelearners will then compete against children from the private schools.
The following homeschooling associations arrange sports days:
Legal & Research
The information provided by the media and government officials on the
+ View
Research consistently proves that homelearners perform better.
+ View
History of home education in South Africa   Home schooling (which
+ View
Centres
Since there is no central registry of learning centres, they are
+ View
Support for learning centres SAHomeschoolers.org receives regular
+ View
Important considerations when starting a learning centre
+ View