Articles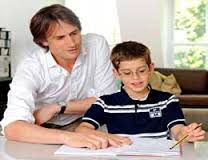 Tutors provide additional support to homeschooling parents. ...
Homeschooling parents that do not have the knowledge to teach certain advanced and specialized subjects can make use of the service of tutors.
Tuisskoolouers wat nie sekere gevorderde en gespesialiseerde vakke kan aanbied nie, kan gebruik maak van tutors.
Legal & Research
The information provided by the media and government officials on the
+ View
Research consistently proves that homelearners perform better.
+ View
History of home education in South Africa   Home schooling (which
+ View
Centres
Since there is no central registry of learning centres, they are
+ View
Support for learning centres SAHomeschoolers.org receives regular
+ View
Important considerations when starting a learning centre
+ View